everything you need for your success and fulfillment
.
Environment
Creating a comfortable and abundant working environment largely contributes to people's happiness. With this idea in mind, we took an effort to make our office as homey as possible. We are based in the center of the city, however, our office is hidden in a quiet courtyard, with trees, bushes of roses and mellow yard cats.
Coming to work you don't need to always sit at the same desk and stare at the same wall. Our working seats are flexible, you can take a different one every day. The workspace at Cieden includes standing, sitting, and half-sitting (pillow chairs, oh yes) positions. You can rotate, come up to your team members for advice or simply relax if you feel tired.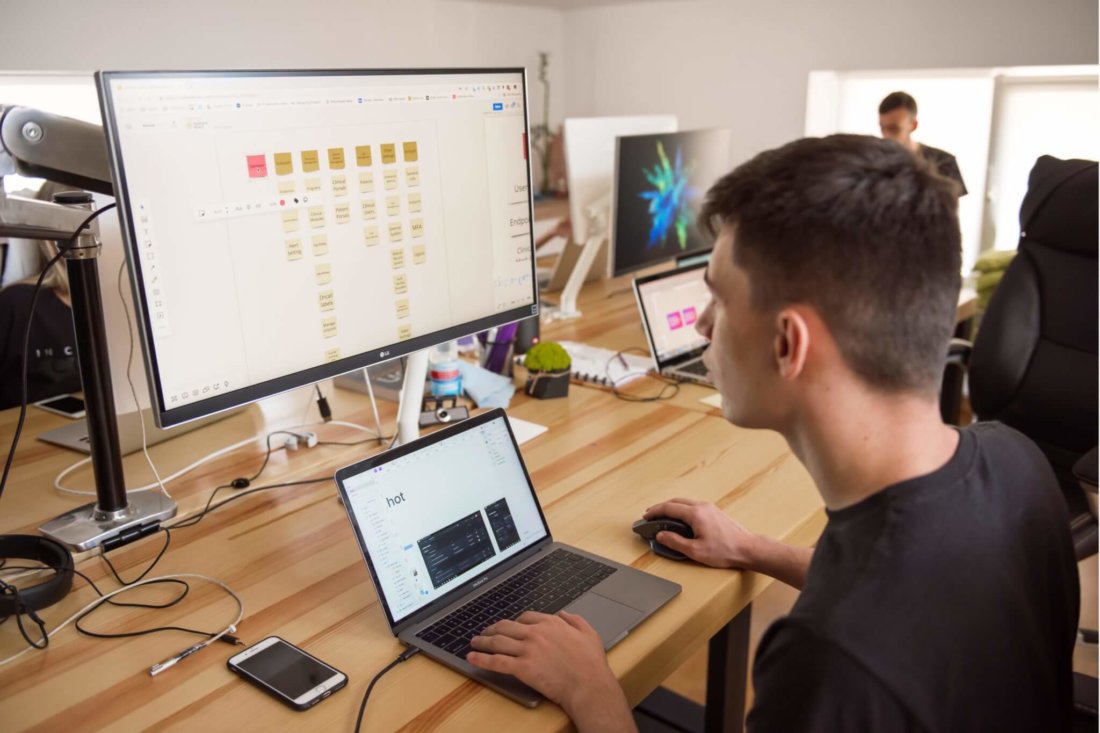 Community
On achieving a new project or a challenging task, we always gather the team to brainstorm ideas or review a design. We never leave our teammates alone with the hardships. Your free time is appreciated as well.
But we have fun together too! We always celebrate together any important events in our lives, even if it's just a Friday. We order pizzas, sushi, salads, or cakes and enjoy them with tea, wine, or whiskey 😉
Not only a good meal contributes to your health. We arrange and support different sports activities, like tennis or yoga, or a team sport that helps you relax and improve your physical well-being.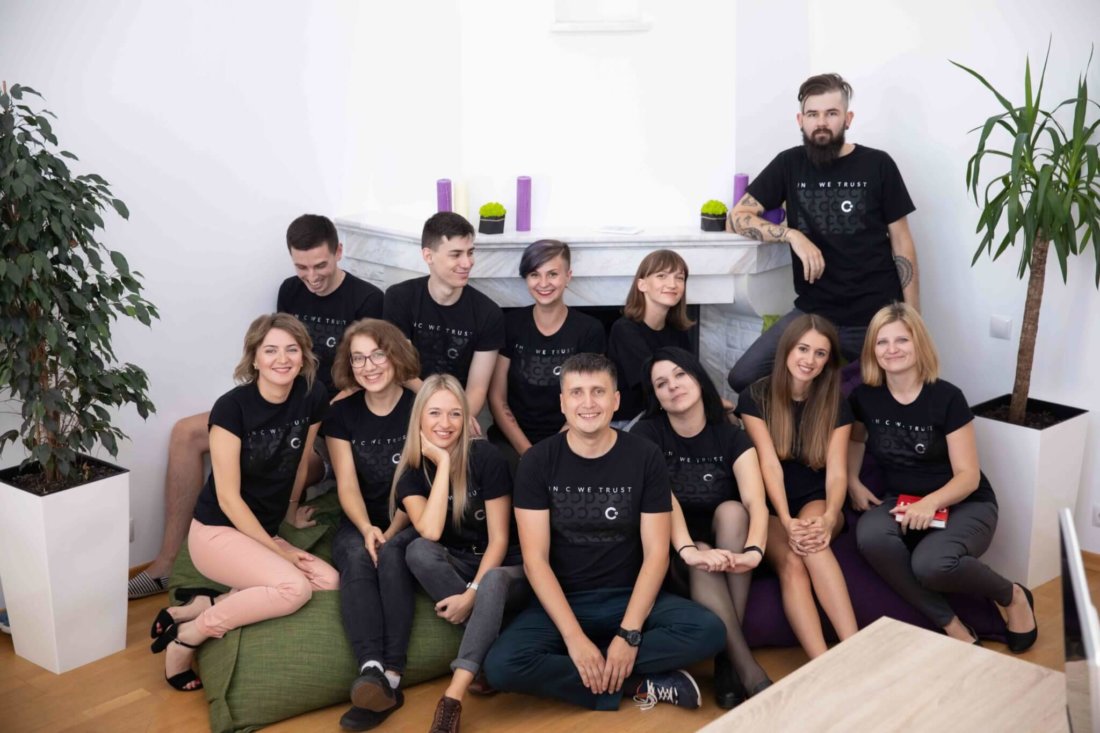 Education
On entering the office, the first thing you see is a library of books on design, business, and self-development. You can find or order any book you need to improve your skills. Apart from that, we offer a lot of practical exercises, such as technical workshops, breakfast discussions, design-picnics, lectures, and Design Thinking workshops with actual clients to take a deeper insight into the business cases. Education is our love and principle. We spend at least 20% of our time weekly on self-development. We know this is the only way to become better than average. We share our knowledge and work on our own R&D products, teach others about product design. Every day we are doing our best to guide, envision and develop our own creative skills.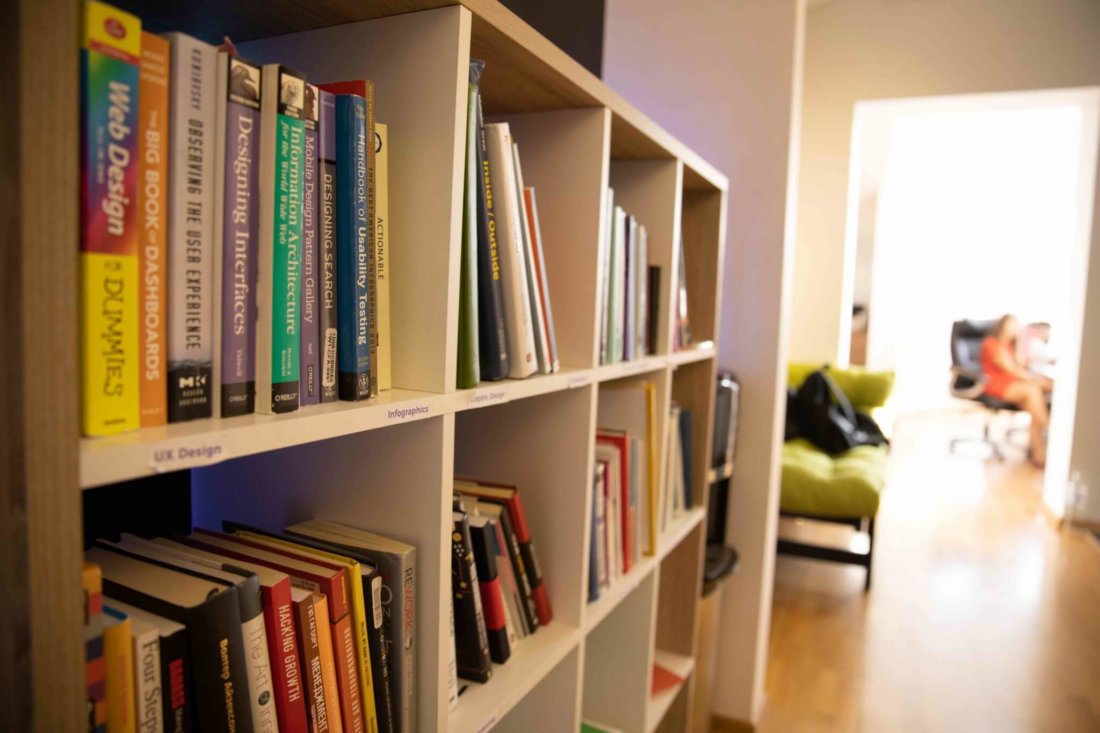 gallery
.
Take a peek into our working process.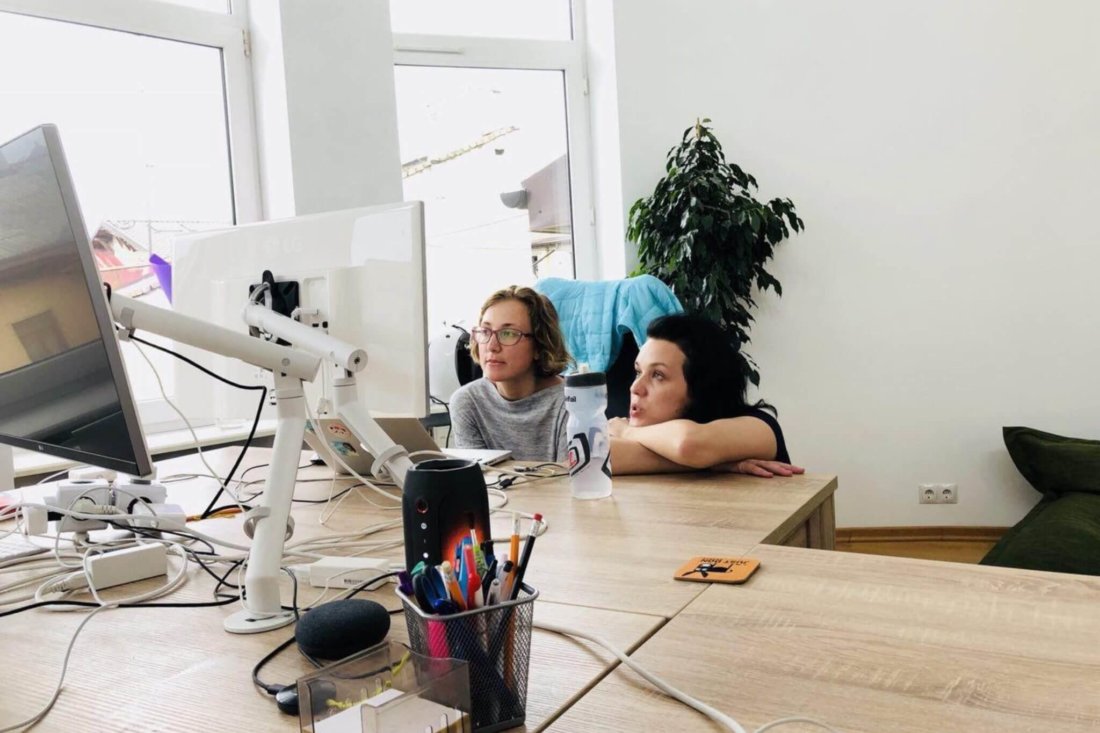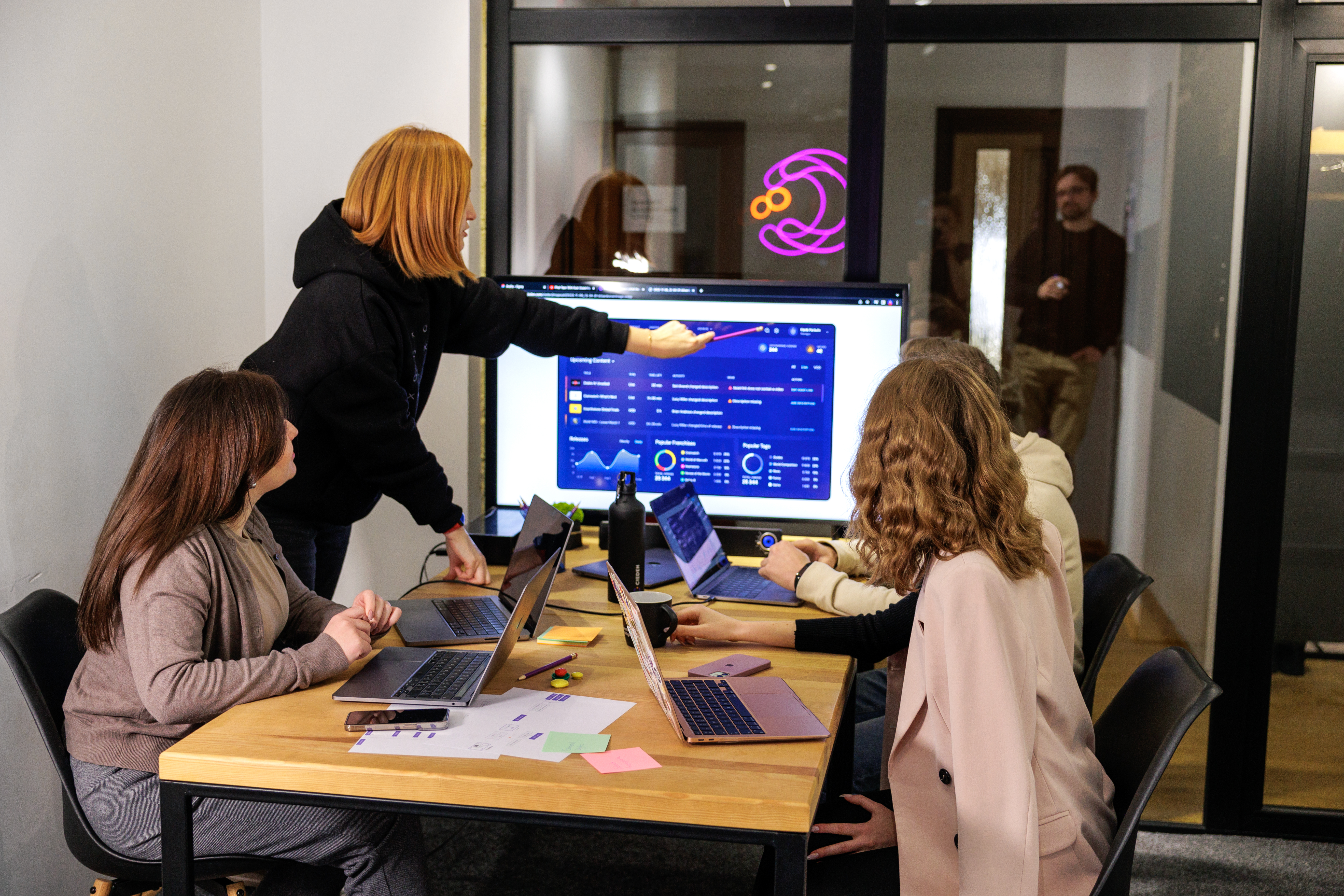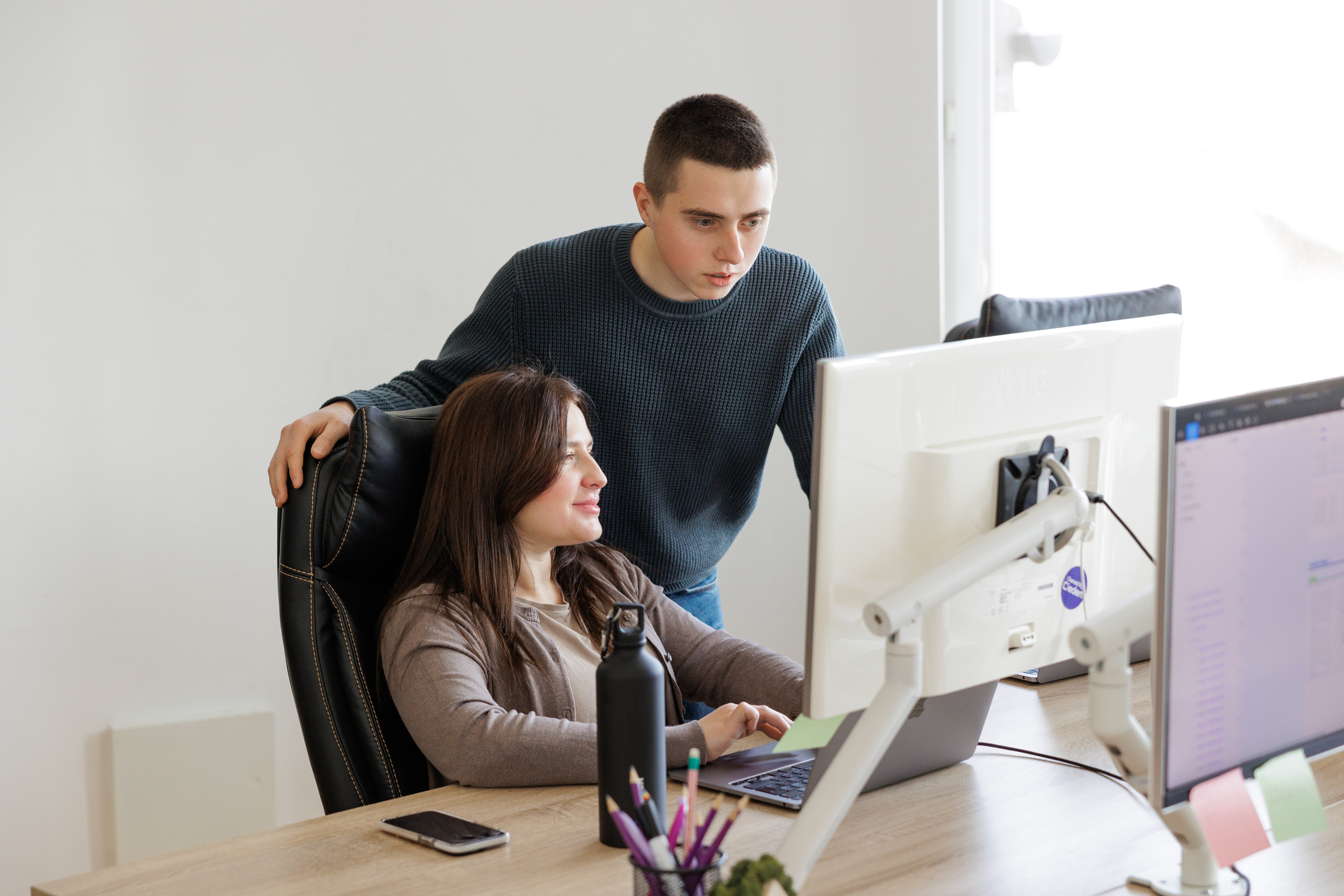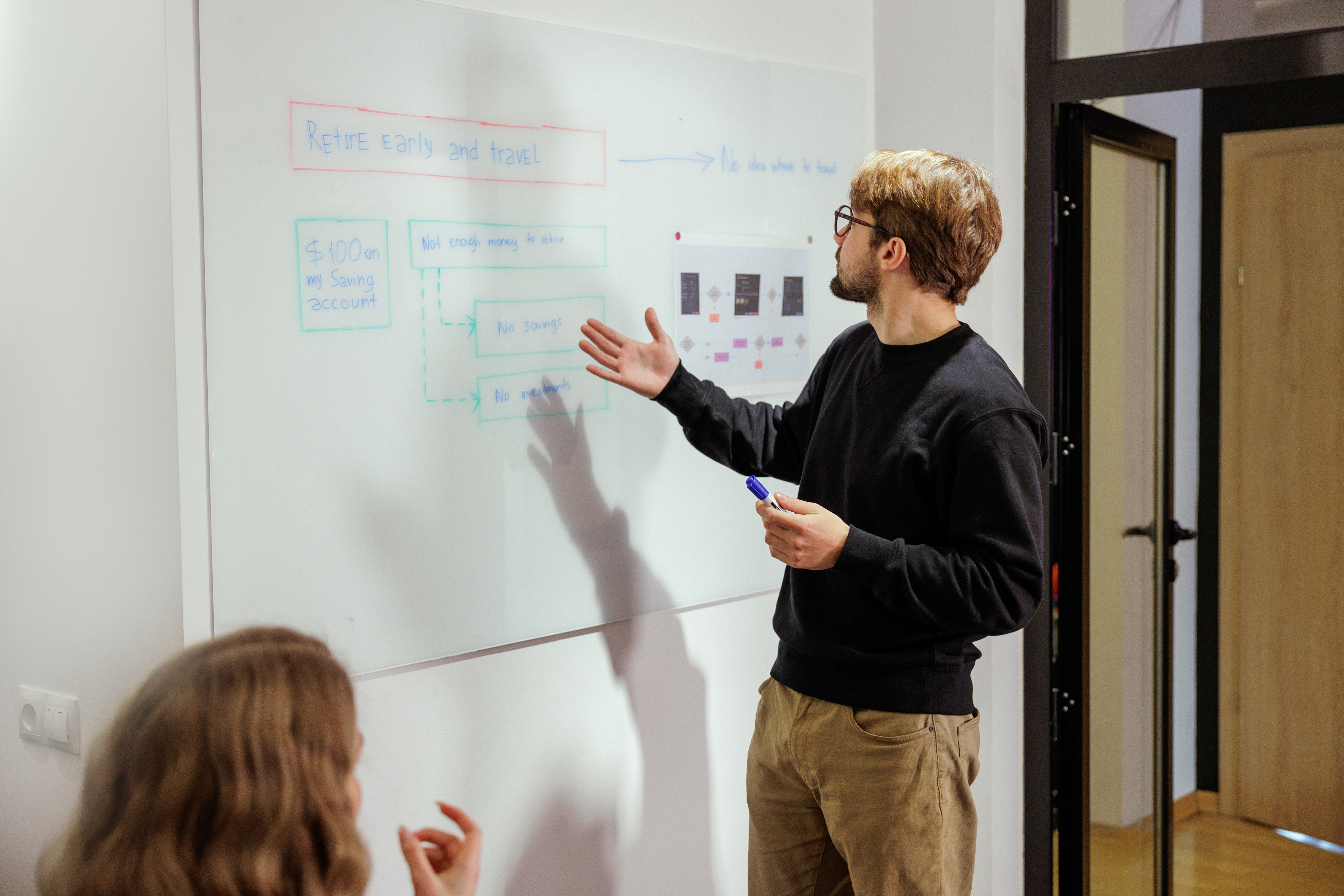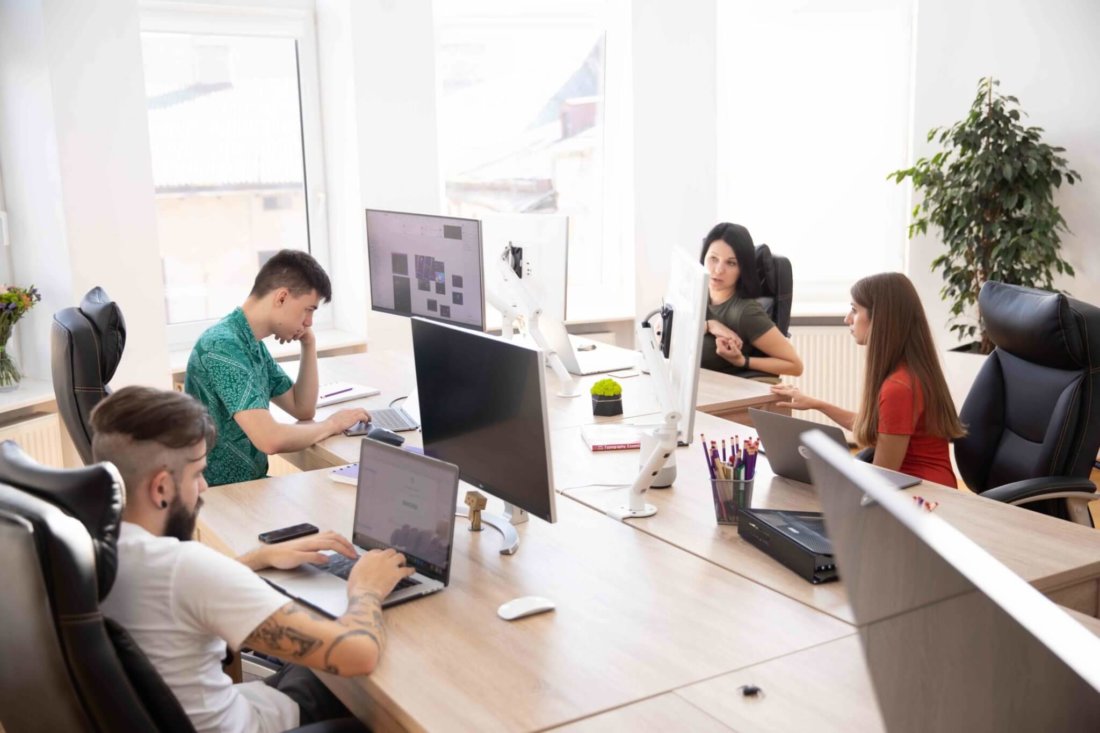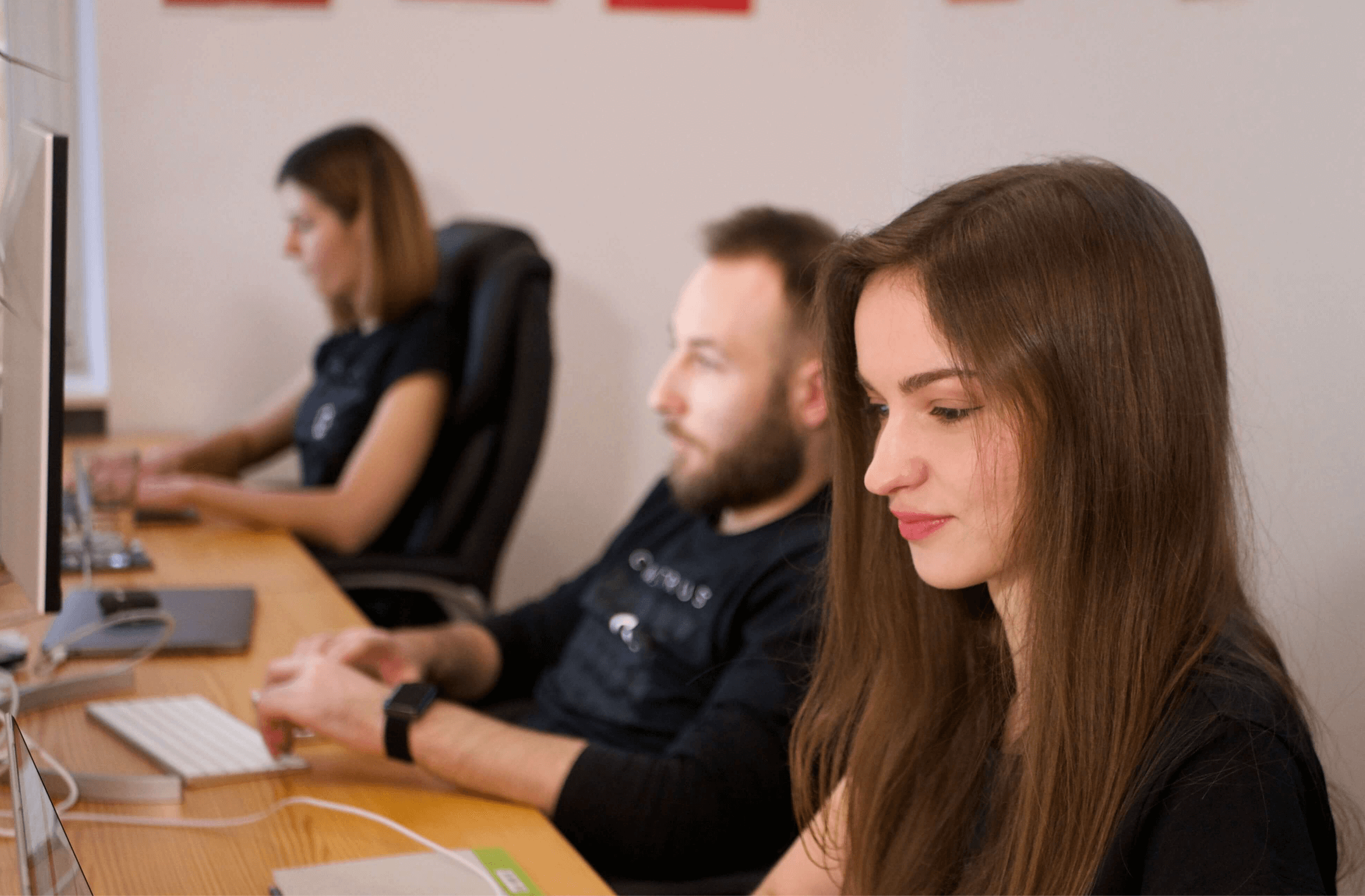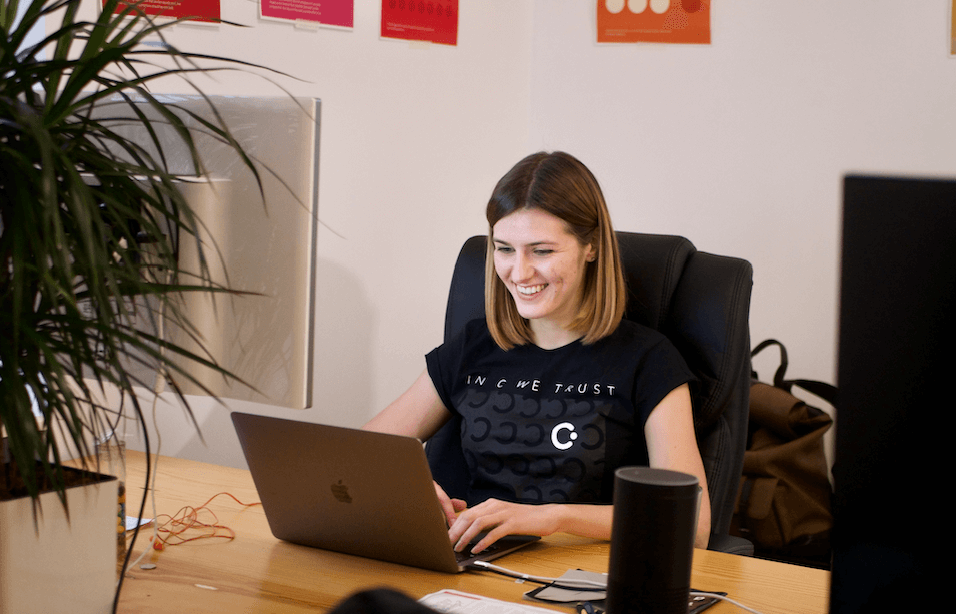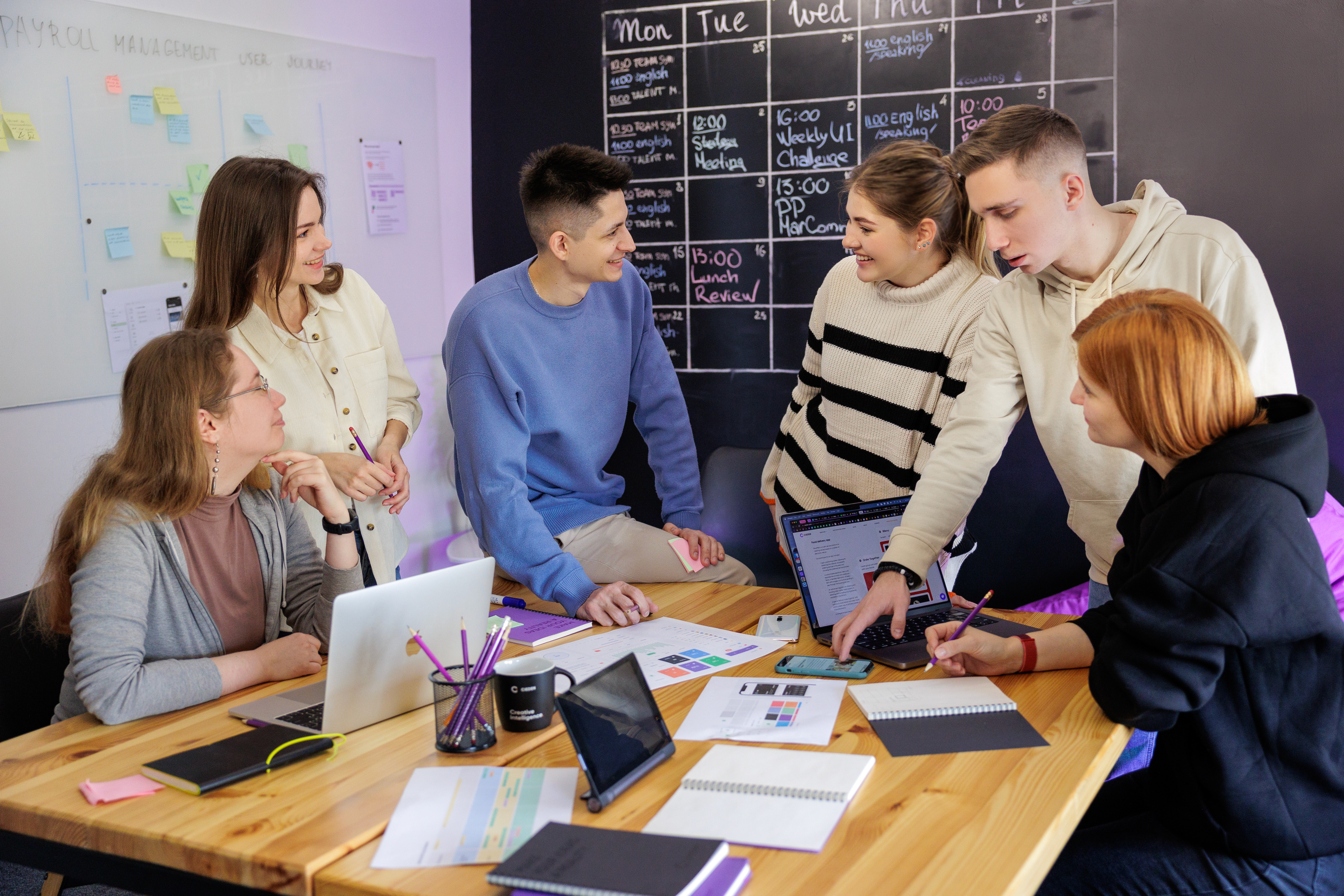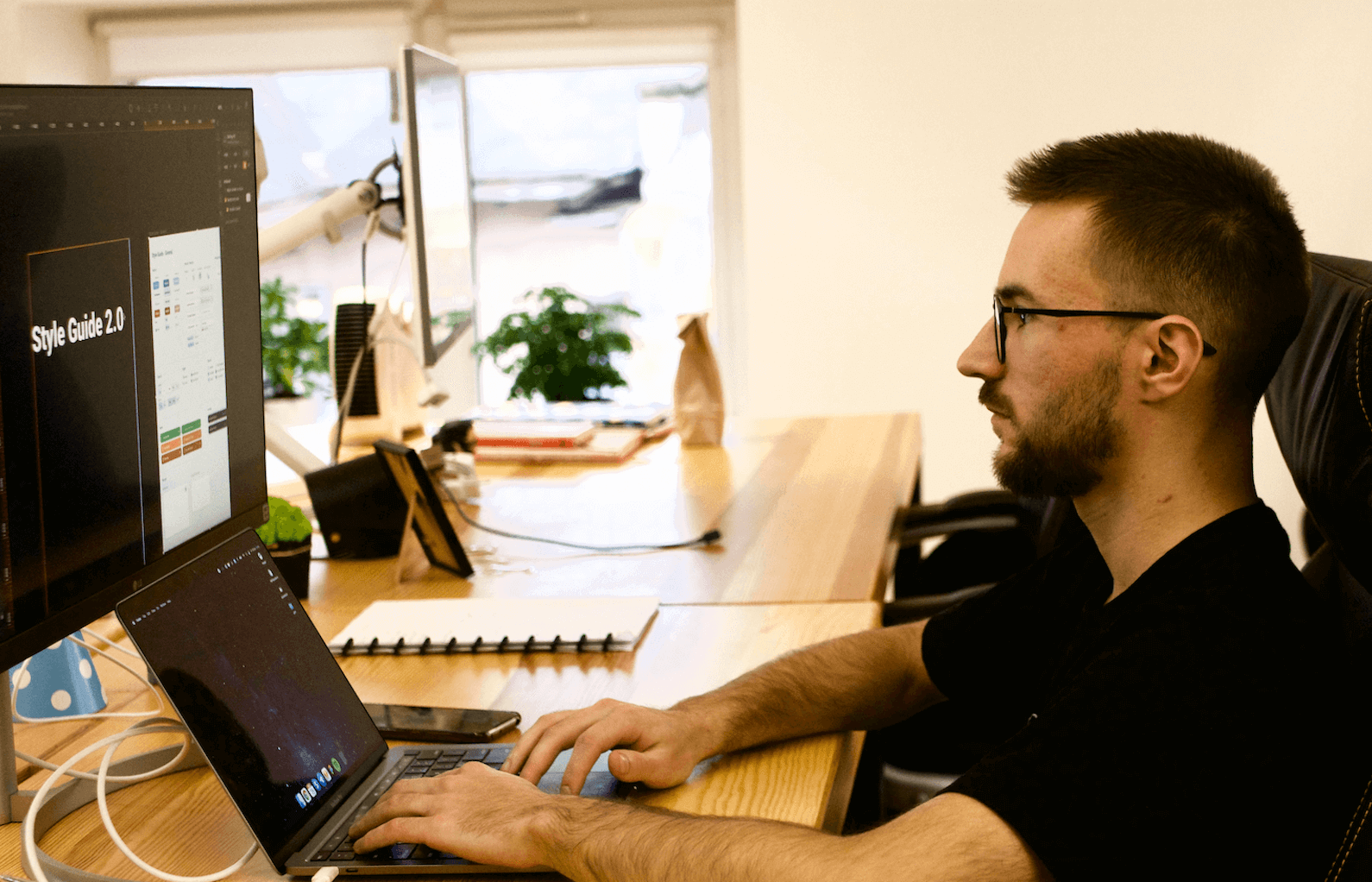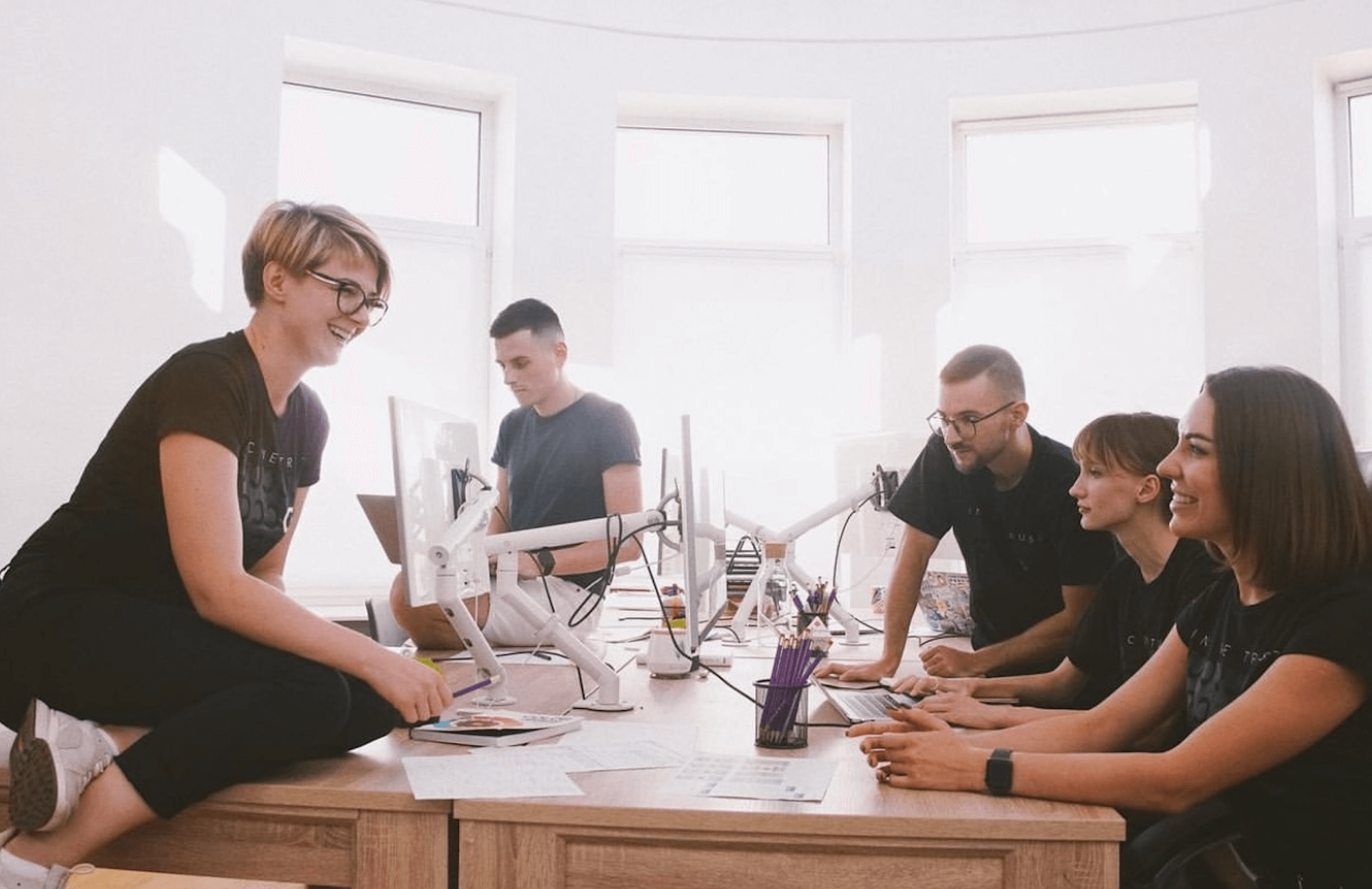 No open position fits your talents?
We'd love
to know more
about
you
anyway
.