Project Plan
Task
Improve UX and overall usage of the product, design new features
Team
1 Business Analyst and 2 UX/UI Designers
Duration
2 months of active work and ca. 4 months of support
Scope
UX/UI design of full user flow for two personas (desktop, mobile and tablet), development support
Result
UX improvements implemented, usage of the product improved, less customer support reports, currently product is scaling
Overview
Qualizy is a startup created by a well-known French chef and advocate for food security and HACCP compliance. Customers mainly used the product to track tasks in kitchens and keep documentation organized. The problem was, Qualizy wasn't being used to its full capacity – most features were not utilized or used effectively. The client approached us to help improve the UX of the product, along with creating new capabilities.
Benefits
Challenges
Peak of demand in food compliance apps
The client is an expert within the domain
Received feedback from actual users of the product
Applied insights from competitor research
App integrated with hardware devices
Technical limitations due to the existing code base
Unique environment of app usage
Main actor of the app is a team of users
Urgency of the release due to COVID pandemic
Step 1
Discovery Phase
Since this was a working product, our first step was to review existing functionality and audit the UX. We discovered that to launch the product quickly, Qualizy had been adapted with a preset framework for e-commerce applications. In most use cases it leads to confusion and inappropriate controls usage. After getting acquainted with the current functionality, we conducted competitor research to understand what approaches and patterns were being applied by direct competitors or other task tracking tools. We also considered the environment in which our target personas operated (Kitchen manager/owner of business and employee), what devices they typically used, and how frequently they were logging in tasks.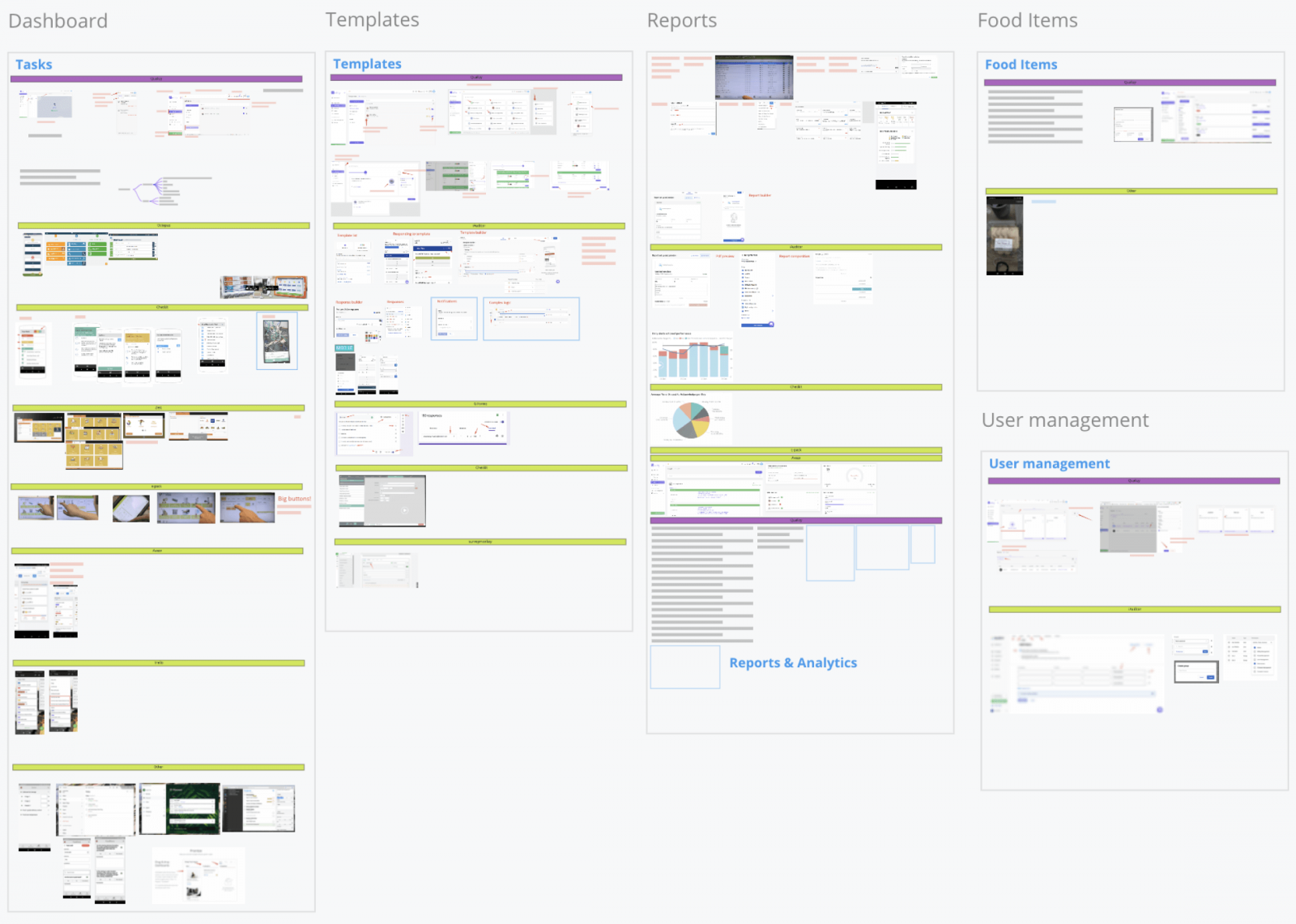 Step 2
Wireframing
The next step was brainstorming the different ways a manager could handle multiple tasks and how an employee could log tasks on a portable device (mobile and tablet). We created wireframes of the most critical flows to experiment with the layout and controls, and discover which could be used at a hectic pace.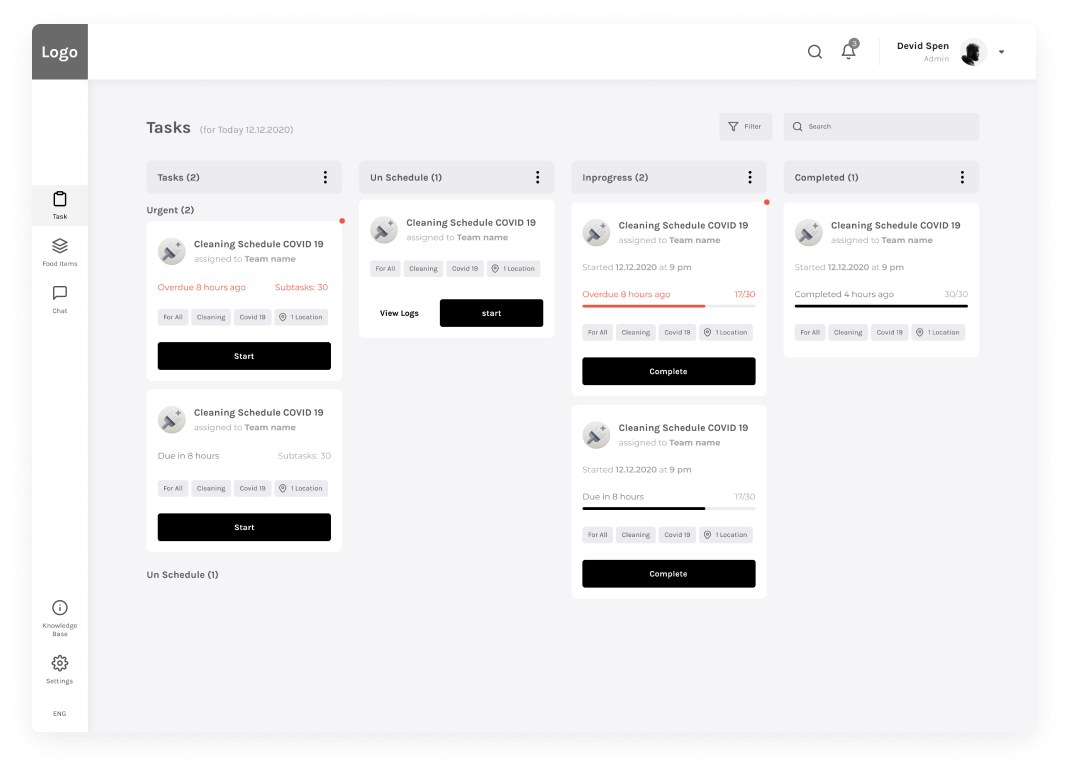 Step 3
UI design
To create less friction for existing product users, we kept the same visual styles – colors, typography, and rounded input styles. However, we fully changed and improved page layouts, navigation throughout the platform, components, and their usage.
Step 4
Landing
In order to promote this product and gain new users, all features and capabilities needed to be properly communicated on the Product Landing page. The existing page was excessively text-heavy, poorly structured, and didn't give a clear overview of what the product can do or what value it can provide. We made it simple and clear.
Step 5
Support development
To ensure proper implementation of the design, we reviewed the functionality after it was released and provided feedback from both functional and design implementation perspectives.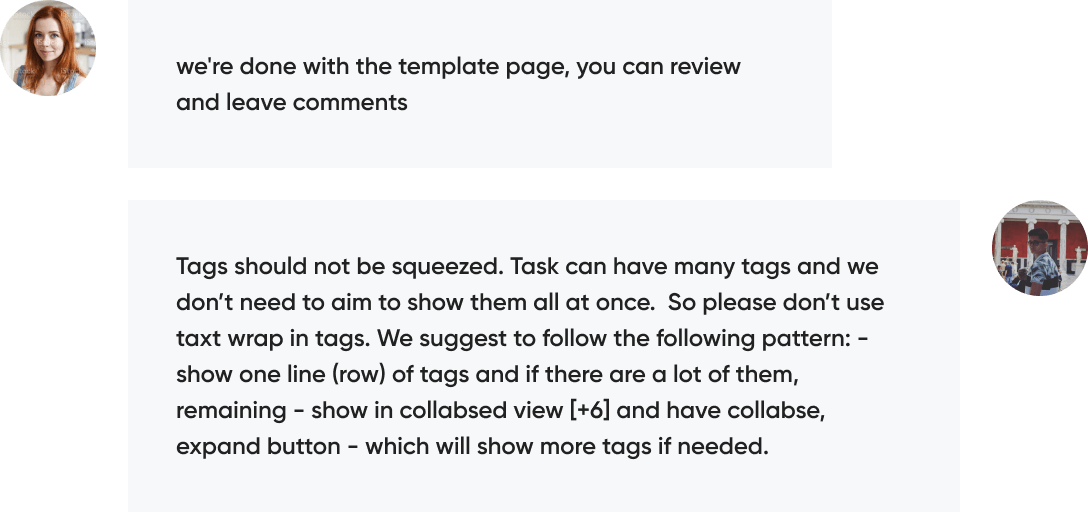 start your project with us
.
Getting in touch
is
easy
.