Project Plan
Task
Create Calendar interface for a hardware solution that would meet the needs of all types of age groups. Create an appealing design for a mobile app. Support with marketing materials
Team
1 UX/UI Designer, 1 Graphic Designer
Duration
2 months of design, 2 months of support (marketing materials)
Scope
70 hours, 64 screens, 1 iteration
Result
The design implemented in the functional product
Overview
Skylight project started out as an inspiring idea of bringing together friends and families who might be living miles apart. The co-founders had a very successful campaign on Kickstarter and gathered funding twice the amount they needed to launch the production.
The product itself began as a digital photo frame that can be remotely updated by anyone connected to it. Though later Skylight released a Calendar device that helped families to stay organized and know about each other's events.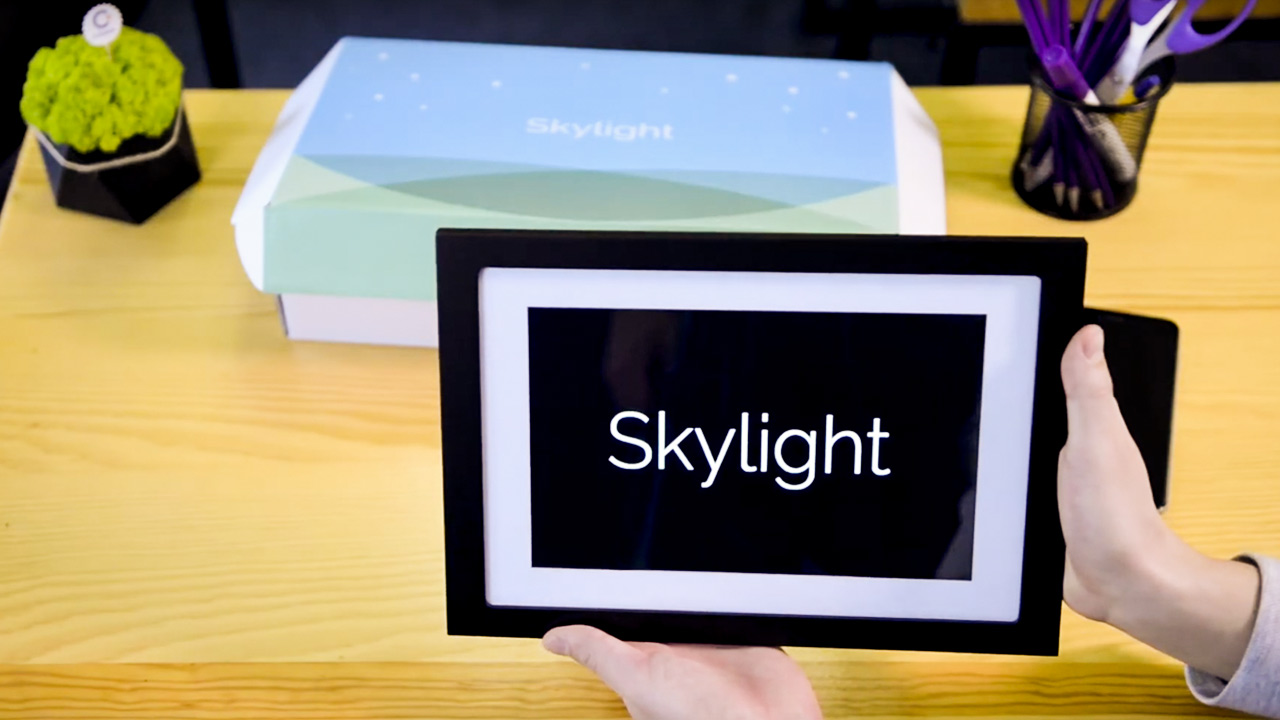 Challenge
At Cieden, we love working on hardware projects because they are particularly challenging. You always need to fit into specific limitations and consider the environmental constraints to meet user needs when using a particular product.
In Skylight project, the software solution should have been as easy and seamless as possible in order to be effortlessly leveraged by all types of age groups from youngsters to senior people.
Solution
Initially, founders of the company created Skylight Frame and as the company expanded, a decision to launch a new app has been made; this is how Skylight Calendar appeared.
Cieden team was engaged with designing Calendar interface. We quickly created a plain but energetic design for the Calendar app from scratch and then boosted up the existing style of the Frame to make it friendly and effortless to use.
The client was satisfied with the pace of the project and how quickly the final UI was delivered. As a result, the time to market was really fast and all devices in the first batch were sold.
Process
Requirements for this project were all crystal clear right off the bat. We understood who will use this product, how, when, and where, so the designer proceeded with developing the concepts and then iterating on different versions of UI implementation. Cieden team enjoyed a collaboration with the client, and even though there were no regular stand-ups, we had a common vision of the product and felt the trust that the client has put in us. We also supported Skylight marketing efforts by creating styles for banners with special offers.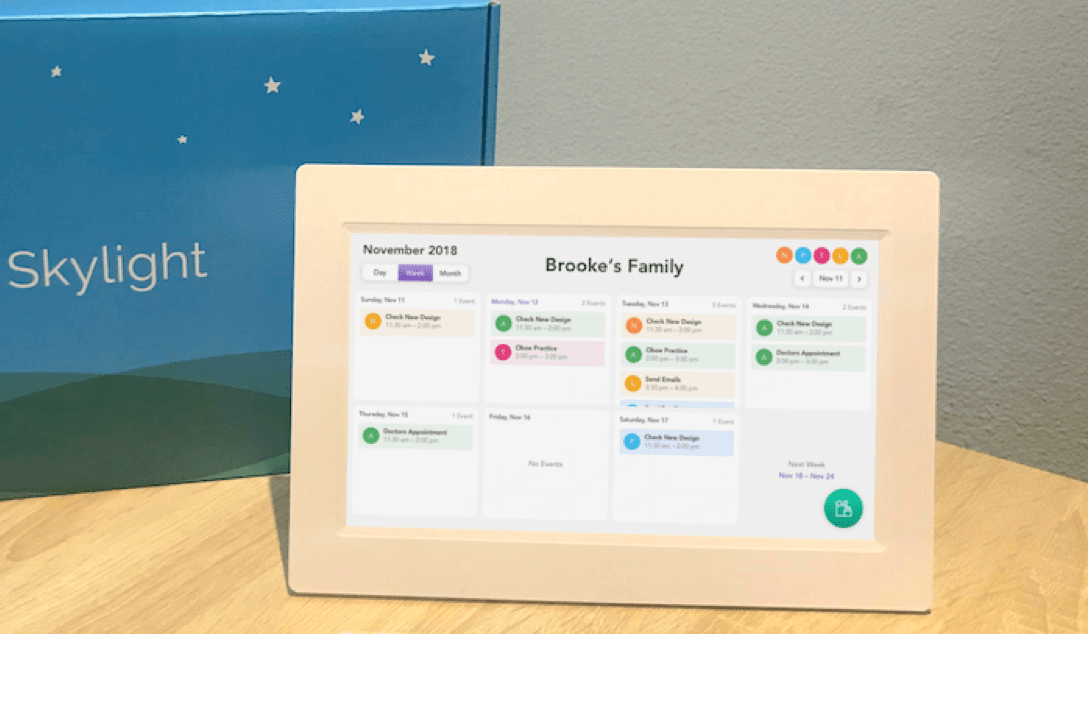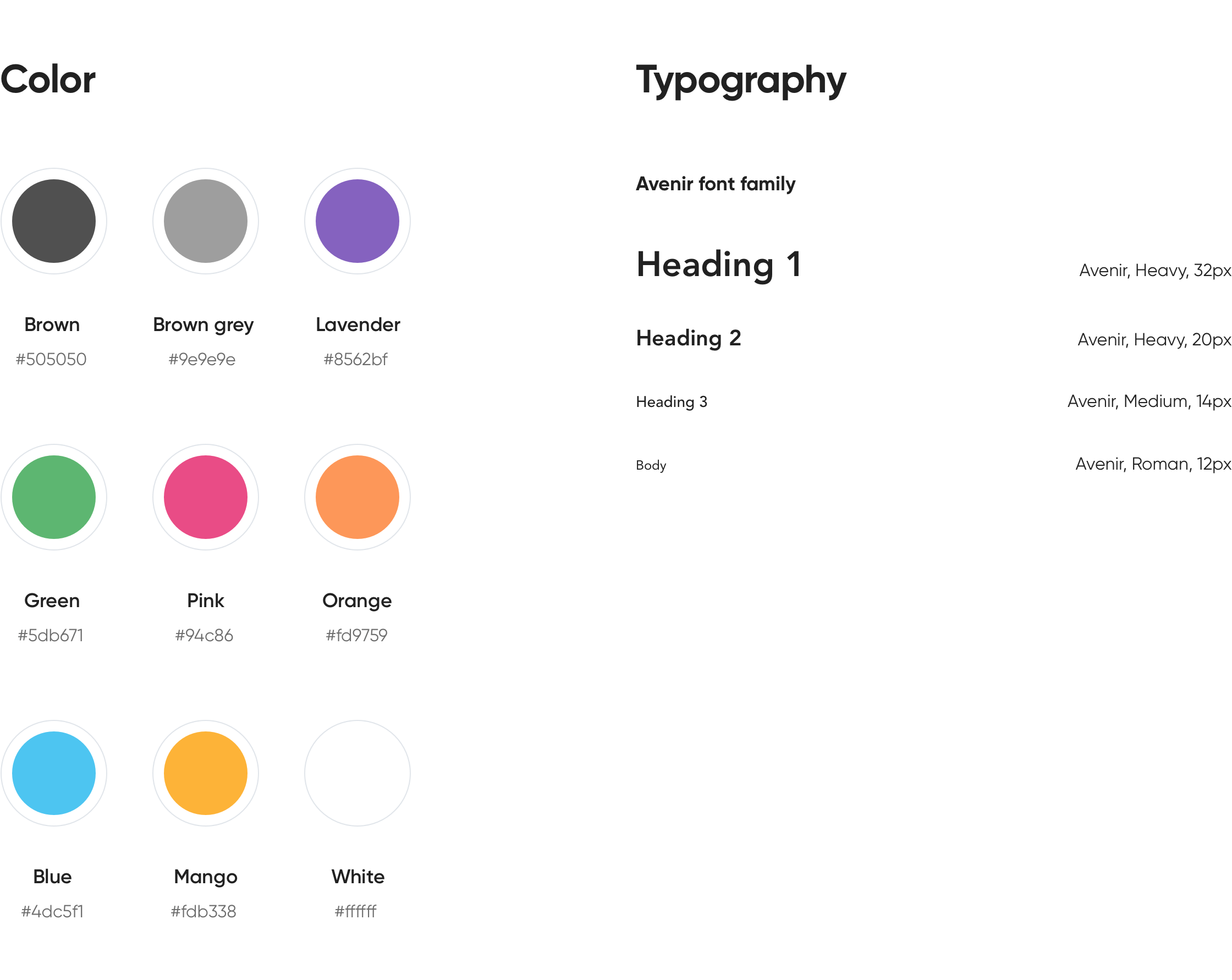 What makes this project unique
Build rapport and bring on positive emotions
Great products evoke emotions that eventually engage users, retain them and make them come back. This is what makes a good idea into a great product! It is vital to consider product positioning, what voice you use and what feelings you want to bring up. In Skylight Frame we aimed at motivating the people to be more caring and share their love and warmth with friends and family. While, we wanted to keep the Skylight Calendar users positive, energetic, and upbeat.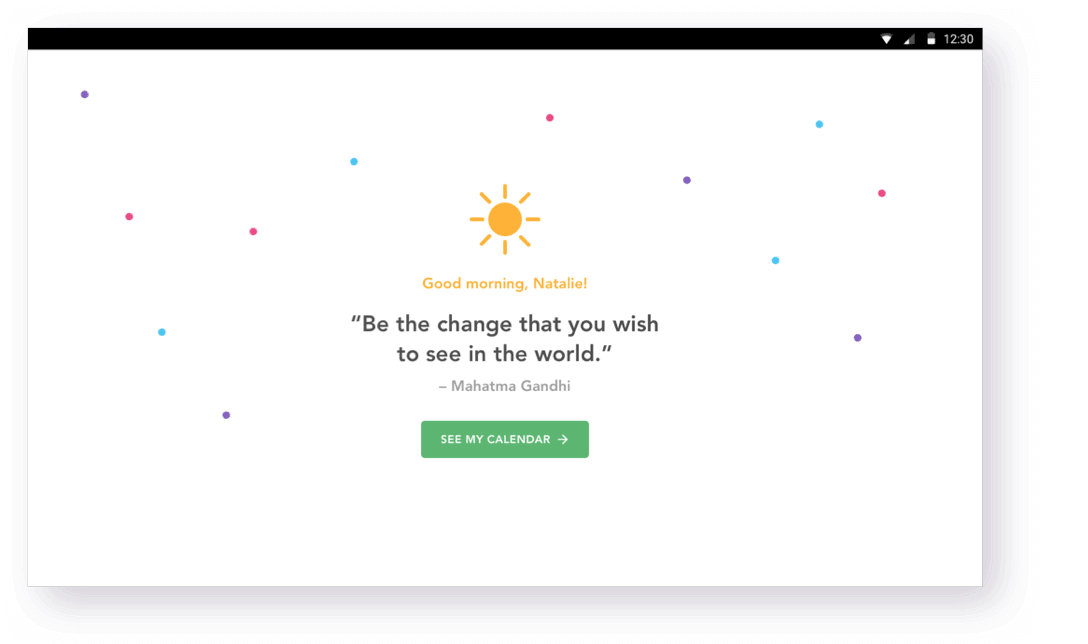 Connect the loved ones remotely
The competitive edge of Skylight is managing the frame and sending pictures remotely. It is no secret that the predominant majority of the photographs are taken on a phone; thus the main feature should be on mobile as well. Bearing in mind the importance of this feature, we made sharing pictures with a remote device extremely easy and seamless.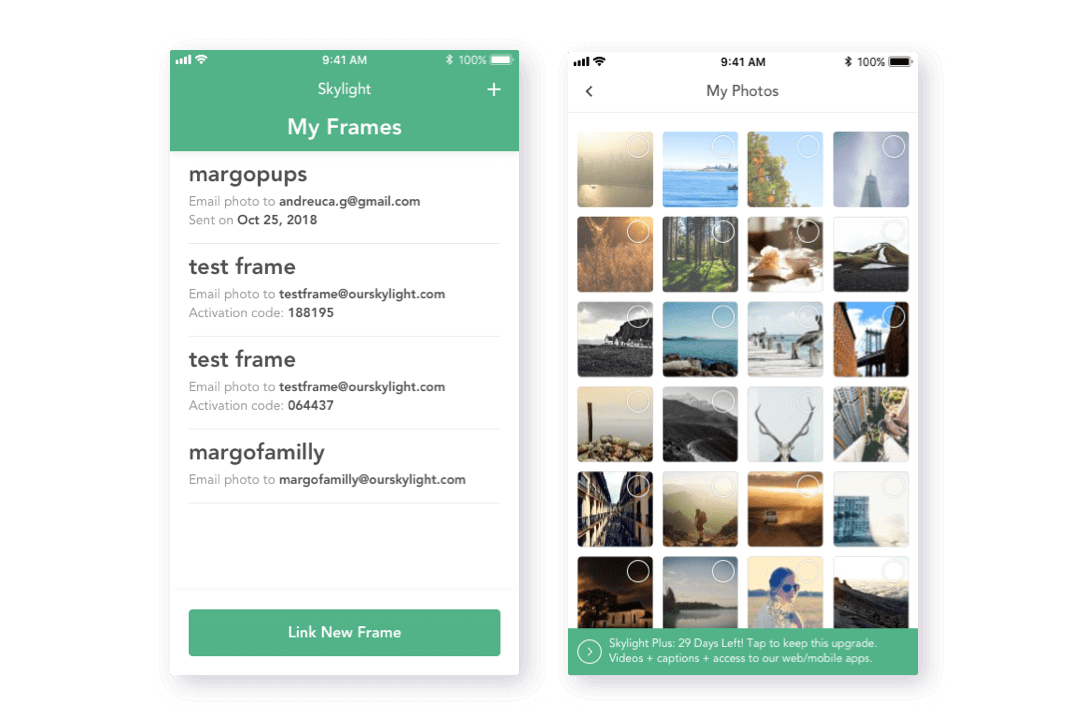 Many different ways to show a calendar
How can you creatively design something used as commonly as a calendar? Simply by iterating and searching for the ideal combination of usability, visuals, and match it with user needs. This is why we developed numerous concepts of the calendar.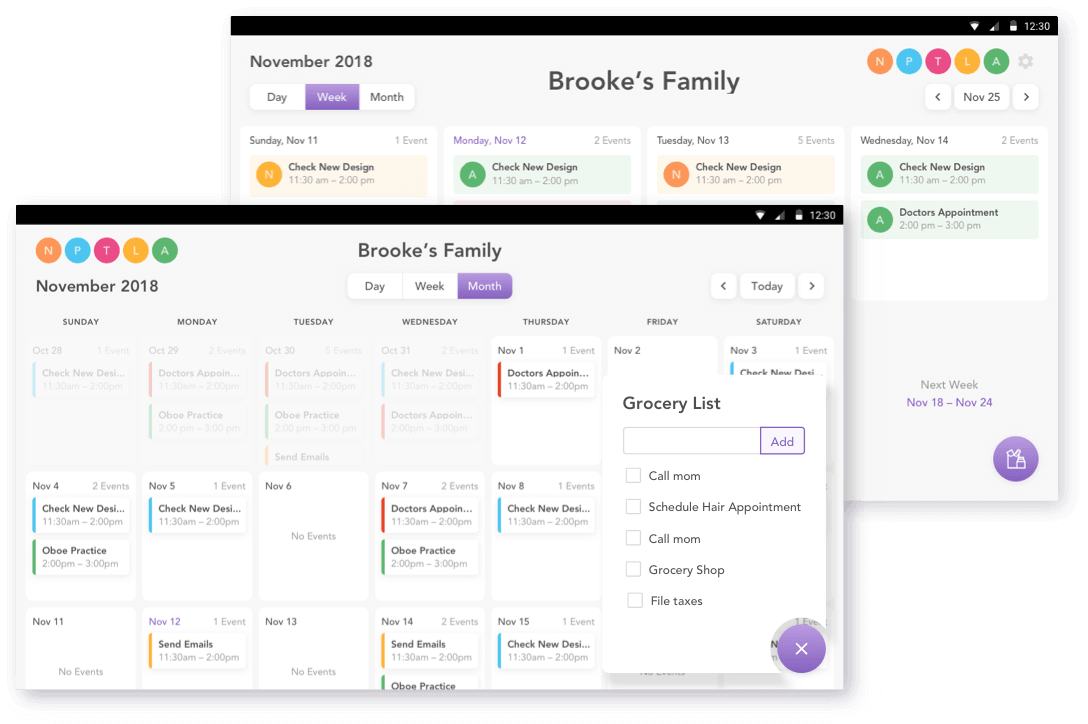 Cieden designed Skylight website and a mobile app. Their ability to work quickly and follow instructions is impressive. Following an effective workflow, Cieden meets deadlines and produces satisfying deliverables. The team's accessibility enables continued collaboration.
They are great to work with, communication is easy and they always stick to the deadlines. Great workflow despite time zone differences.
We have been working with them for a while and always go back to them for design work.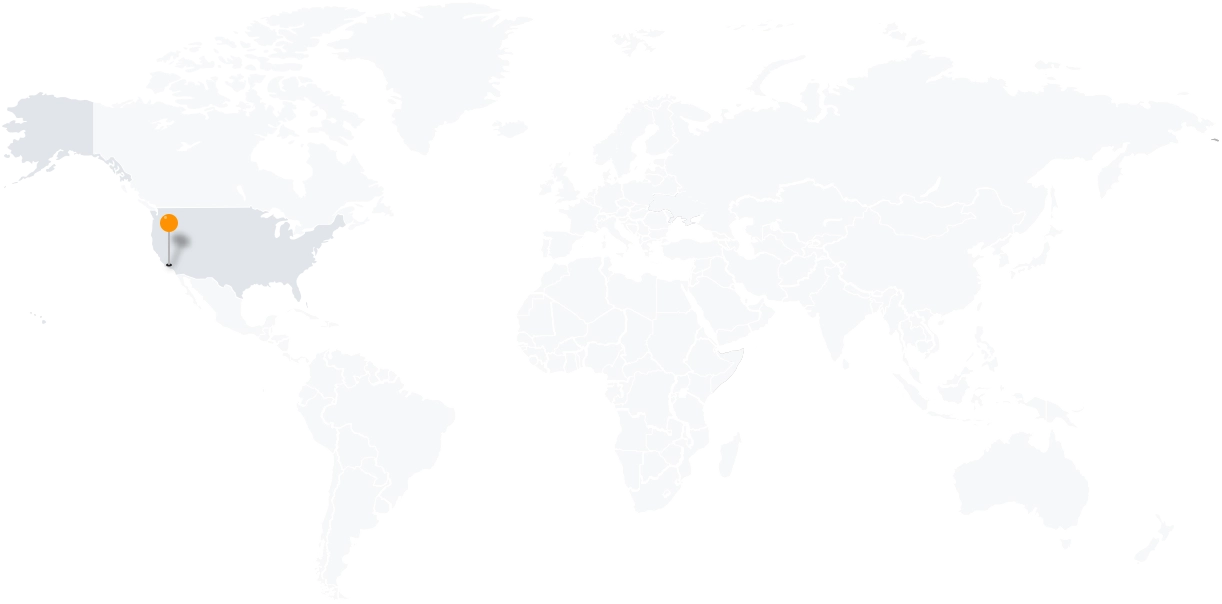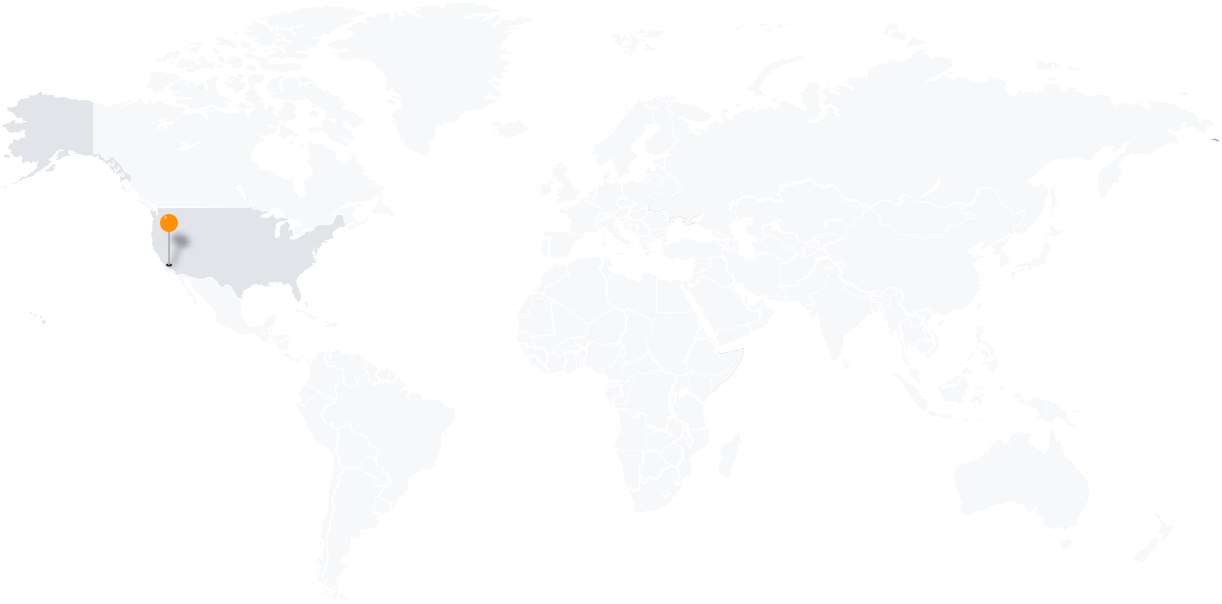 start your project with us
.
Getting in touch
is
easy
.