T
he other week, one of our clients was talking about his recent move to a new house and how he was super excited to pay his local IKEA store a visit. Like a true pavlovian response, our mouths started watering as we conjured up mental images of meatballs and lingonberry juice.
But IKEA is known for way more than their friendly priced food. Most people seem to absolutely love the store, but it's almost paradoxical in how they also lovingly mention their frustration at how much time and money they end up spending on their "IKEA runs".
This got us thinking about the customer experience in these stores. In a world where we're told to simplify our digital customer journeys from point A to point B so that everyone can get what they want as quickly as possible, how has IKEA found so much success in their meandering store layouts?
If you haven't yet seen one of their layouts, take a look at this map.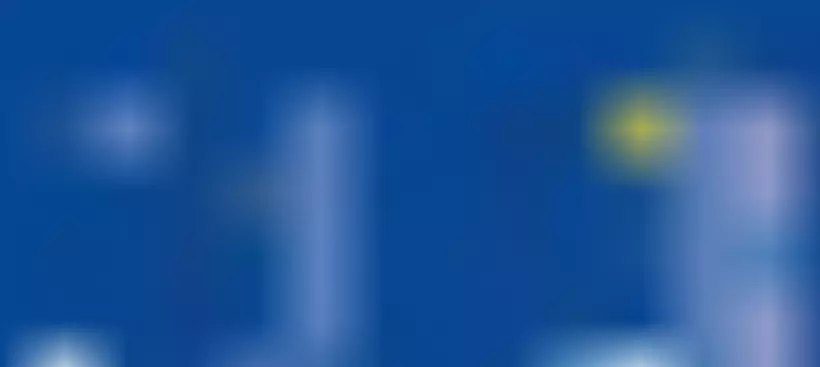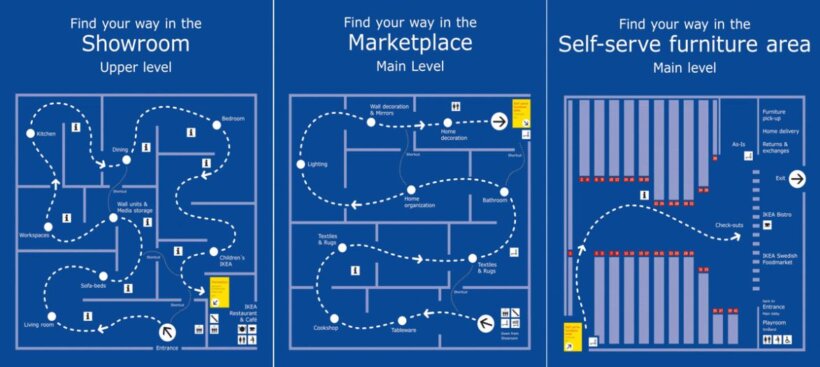 Not your typical point A to point B trip, right? There's a good reason for that.
A lay of the land
In case you haven't yet had the pleasure to pay IKEA a visit, let's try to paint a picture of what the experience looks like, using our imaginary friend (customer persona) named Sally.
Upon entering the store, Sally is greeted by the store staff and provided with a signature blue shopping bag. Then off she goes on her journey.
We're pretty sure that Sally has one or two things in mind that she needs to buy. However, before actually getting to buy anything, she has to go through multiple showrooms. These showrooms serve as a physical catalog of furniture that can later be picked up. After finding her way through the maze of showrooms, possibly a quick cafe stop (yum, meatballs), and endless buckets of "on-sale" stuff, Sally can finally get to the warehouse section to pick up the furniture she wanted. "Finally!" she thinks…with a big bag full of things she maybe doesn't actually need in hand. An hour ago she had just wanted a desk.
What happened to Sally is an extremely typical situation for anyone who has ever shopped in IKEA. The store has been intentionally laid out in a way to have Sally see the store in its entirety before she's able to leave. It exposes Sally to more goods and subsequently more temptations. Just like a kid in a candy store.
So what can we, digital product lovers and founders, learn from IKEA? – Customer journeys matter. Let's break down why that is.
Customer Journeys 101
Unlike the sales funnel analysis (which we've written about in our last walkthrough), customer journey mapping is not linear. Let's imagine a scenario to illustrate what we mean.
Sally is a well-informed customer. She did a lot of research before going to IKEA, even asking her friends and family for advice. She may have even chosen a specific desk she wanted. But Pete (another hypothetical buyer), on the other hand, is not like that. He just went to IKEA to get a desk and grabbed the first one he saw.
In terms of funnel analysis, Pete and Sally arrive at the IKEA store at a similar point in their readiness to buy something. However, customer journey mapping digs deeper into the intricacies of the buyers' behavior within the funnel, including the context, emotions, goals, and other aspects of their behaviors and surroundings. That's the key reason why customer journey maps (CJMs) are valuable to lay out.
What is a customer journey map?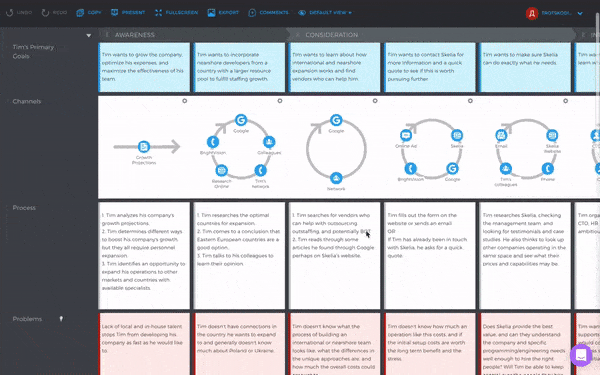 A customer journey map is a visualization of the series of steps a customer must take to interact with a product in relation to things like their thoughts, emotions, goals, and motives. So, for Sally with IKEA, these steps could look something like this:
Sally:
sees a big billboard advertising furniture at IKEA;
realizes she needs a new desk;
drives to the closest IKEA store;
walks into the store and picks ups the shopping bag;
....
leaves the store;
uses this piece of furniture every day
These bullet points are called touchpoints, i.e. every interaction between Sally and anything that's related to IKEA's brand.
Despite the usefulness of the customer journey mapping, it is by definition a generalization. As with any generalization, there is a certain degree of inaccuracy, but this does not outweigh the value that customer journey maps bring to the table.
Why bother creating a customer journey map?
Shortlisting the touchpoints is helpful whether or not you have a digital or physical product already created, or are planning to develop one.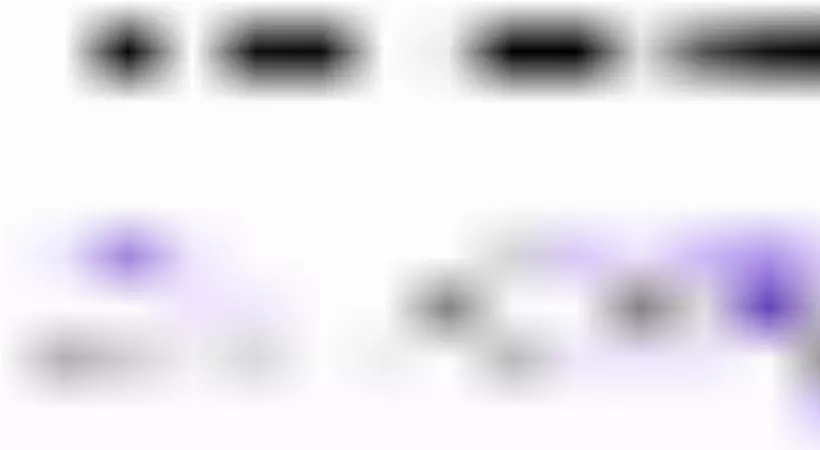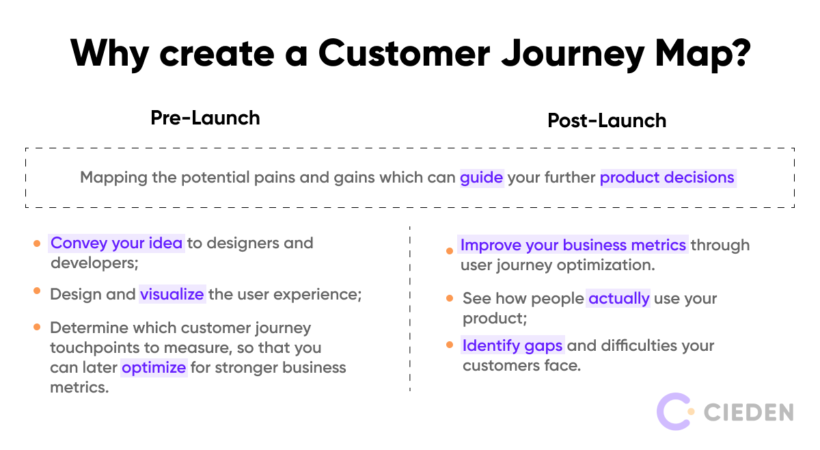 If you wonder what we mean by "how people actually use your product" take a look at this picture.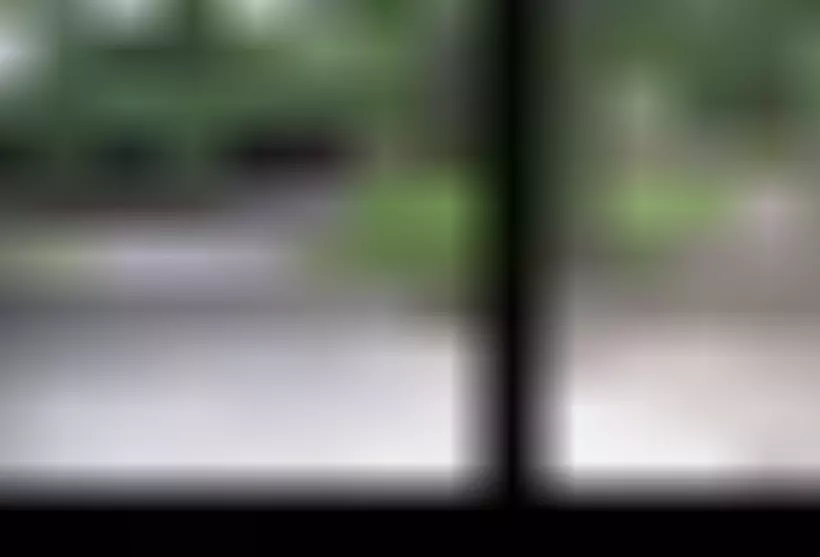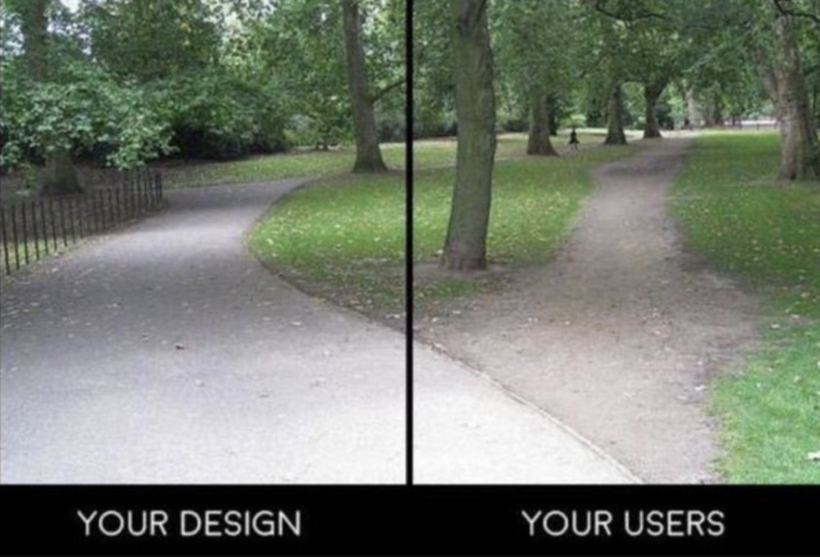 See? Make sure you know your customers' shortcuts 🙂
Before we dive into how customer journeys can be mapped, let's take a look at what a bad customer journey might look like.