Although the E-learning industry had been growing for some time prior to the pandemic, the world's forced transition to a new remote lifestyle has propelled it forward at breakneck speed. The rapid adoption of cloud-based learning in the industry is creating a lot of opportunities, and today we'll go over some of the most important aspects of building and maintaining a successful EdTech platform.
Let's start by looking at the total scope of potential growth in the coming years. The E-Learning Market was estimated to be worth $250 billion in 2020, and it is expected to reach nearly $500 billion by 2027. If this is correct, we are only currently seeing the tip of the iceberg.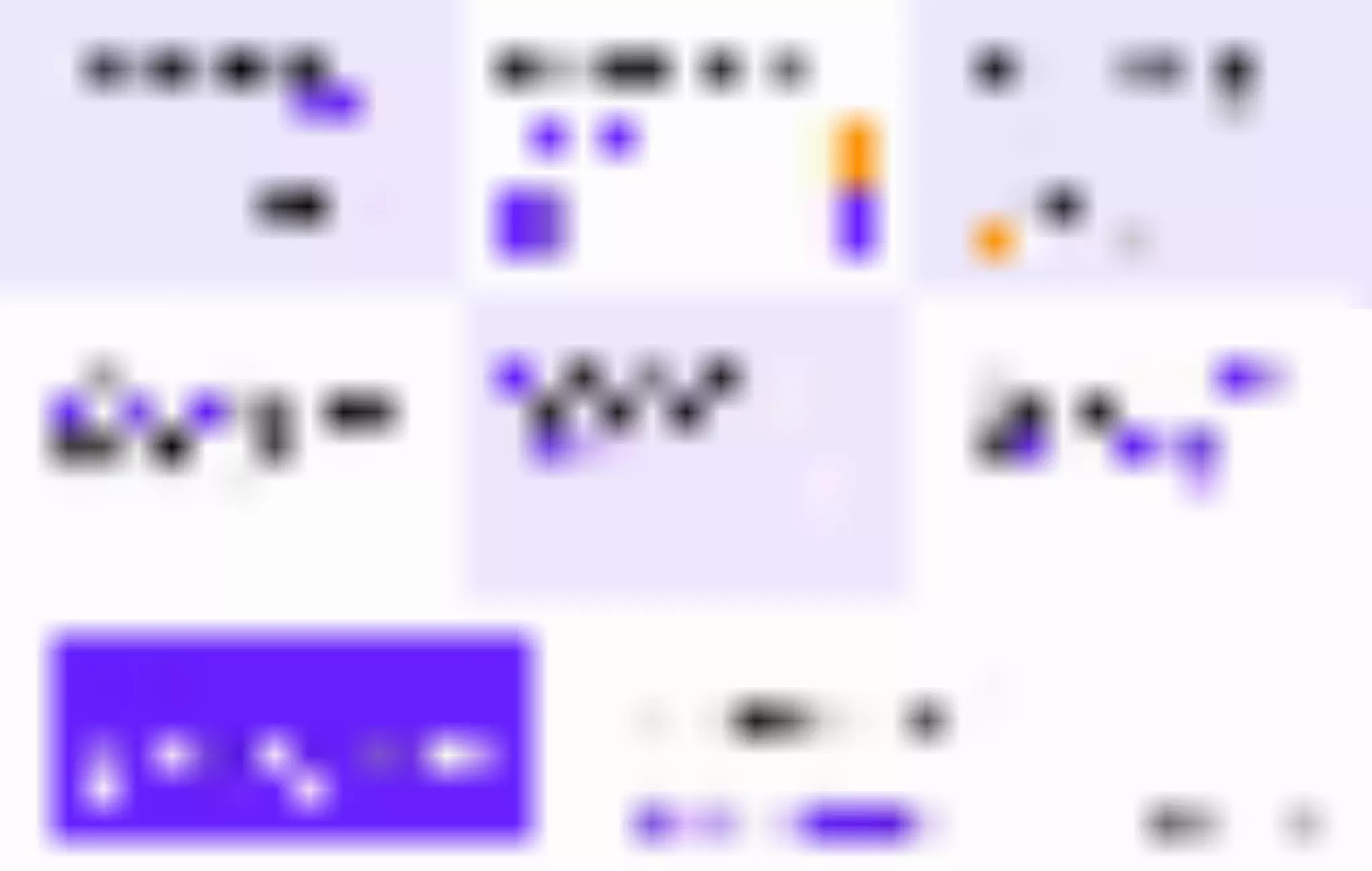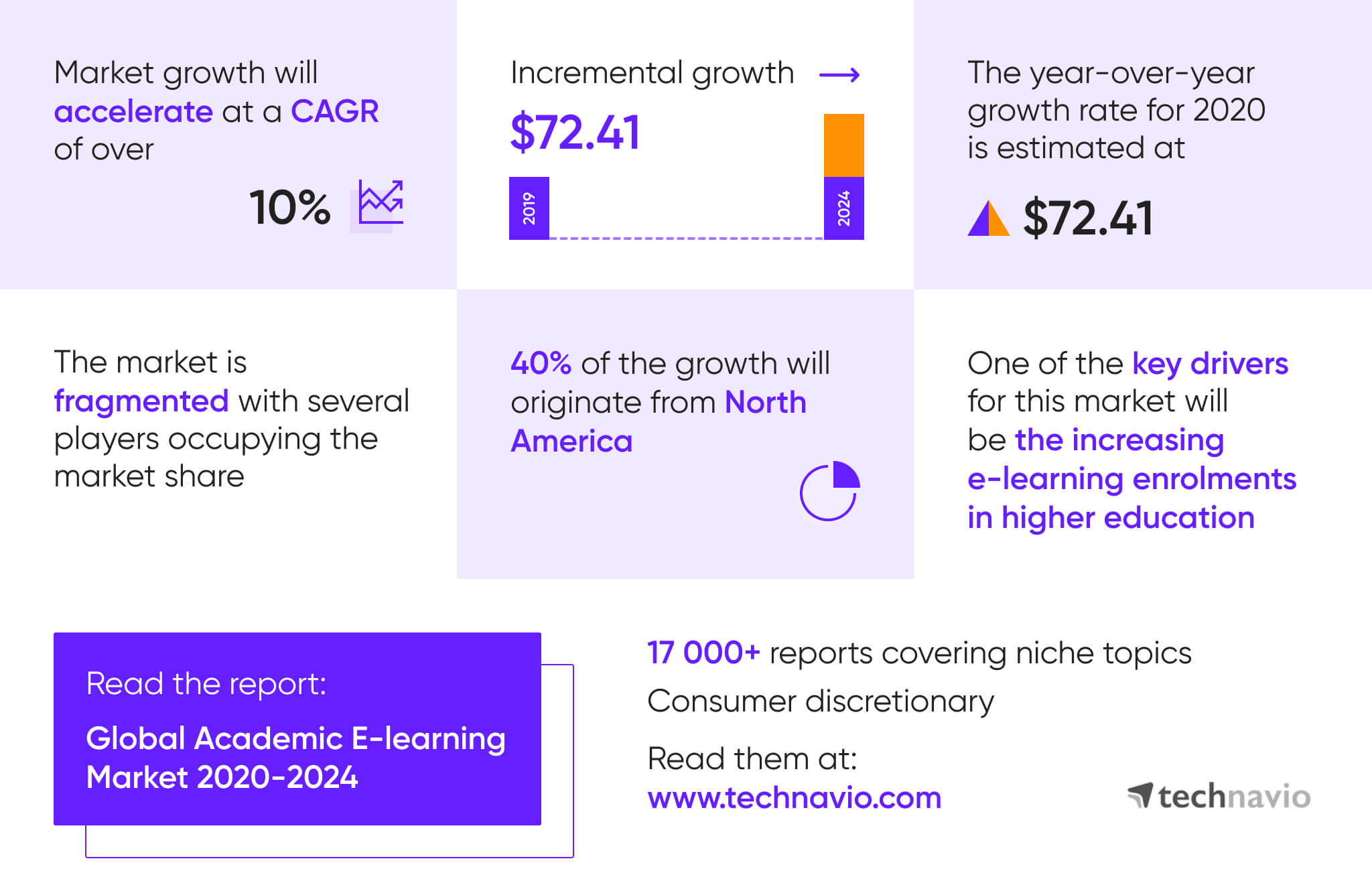 With all of this potential comes a lot of competition and high demand for quality. If one wants to compete in this market, they should at least be able to answer the following questions:
How can you make an e-learning platform that works?

What user flows should you consider when designing an e-learning platform?

What are the most recent trends that you can leverage to get a true competitive advantage?

Why is it so difficult to provide a platform for all generations?

How can you build a platform that stands out from the crowd without squandering all of your resources?

What monetization strategy will lead to the product's success?

In this article, we'll be answering these questions and more.

What is e-Learning (Online Learning)?

E-learning definition

In a generic sense, e-learning is a type of education/training provided remotely with digital resources and electronic channels of communication. It is also often referred to as online education/training, virtual learning, digital learning, eLearning, etc.

E-learning is usually contrasted to the conventional educational paradigm, with live attendance of a classroom and face-to-face collaboration as its key features.

However, as for every new realm in the making, the definition satisfactory for all the e-learning stakeholders is not yet clearly established. In fact, it has more questions than answers to date.


Some of the most debatable are:
how to reconcile the formalized nature of e-learning with customization to special needs and individual differences of learners?

will the human factor remain in virtual education, or can AI fully assume the teacher's role?

what makes the criteria for qualifying a product a full-fledged e-learning system and/or platform?

how should we qualify mixed systems where EdTech products are used along with traditional tuition practices?

how effective is e-learning for different sociodemographic categories of users? The scientists say that the new paradigm is not just about technology: it requires the application of completely new educational principles that would consider cognitive, social, and even environmental issues.
At first sight, these challenges of e-learning may seem theoretical and irrelevant for the EdTech product design. But if your goal is to provide a high-quality UX meeting the real needs of your users, you will need to answer these questions more or less, while conducting market and user research at the discovery phase.
Why should you build an e-learning app in the post-COVID era?

It is easier to ask why you should not build an e-learning app now. Because there is not a single reason you don't have to. Whatever lies at the heart of your business models and education business ideas, an e-learning platform is always a win in today's situation.

Here is why:
If your goal is to launch a commercially successful startup that would generate income in a sustainable manner for years, the e-learning industry is the best bet. As we already mentioned at the beginning, this market has grown in the geometric progression since the pandemics began. This means you enter a "blue ocean" for entrepreneurs, with the best starting positions, enormous untapped potential, and relatively forgiving competition for now.
If your motivations go beyond purely monetary concerns, you need an e-learning product all the more. Be it an aspiration to provide better and more accessible education to the greater number of people worldwide, to share unique expertise in a certain area, or to provide specialized training to the corporate personnel, - e-learning system is the most optimal solution, simply because it is the future of education.
Digital learning has already started replacing the traditional brick-and-mortar paradigm. This process seems sweepingly fast and irreversible, and COVID-19 is far from being the only reason for it. The research shows that lockdown-caused changes in educational trends will persist and grow, as online studying proved to be more effective and time-saving. Pandemics have only hastened the process that started much earlier.
Therefore, if you don't create an online learning platform suitable for your purposes today, you will need to do that anyway tomorrow. Odds are, this can take a completely different cost, let alone the growth momentum being lost.

Types of e-learning platforms
1. Audience-based classification

Overall, forms of e-learning reflect those of the traditional educational paradigm. This is not surprising, because the basic human educational needs and objectives did not substantially change over the centuries.

At the same time, due to its technical specifics, online studying is particularly suitable for several educational formats.


One-on-One Online Learning
Video chatting technologies made online forms of work with a personal tutor very popular and convenient. You don't only save a lot of time needed for meeting alive, as in the traditional study framework. One-on-one e-learning also provides an opportunity to find the best specialist from any location worldwide at a more affordable price, - an option that was never available before.


In contrast to working in brick-and-mortar classrooms, a virtual class makes the educational process much more coherent, organized, and interactive. This is reached by the removal of distractions present during live meetings, technical feasibility to keep all the students engaged simultaneously, temporal flexibility, and more vivid feedback exchange.


eLearning Platforms for Teachers
Online educational technologies provided an unprecedented opportunity for teachers to plan, organize, and manage their pedagogical work on the previously unimaginable level. Starting from automatic verification and grading of exams and papers, and ending with the removal of paperwork for scheduling and accountability, you can now save 90% of energy by simply using an online platform for teachers.


EdTech products removed all barriers between numerous experts in all the possible areas of expertise, and millions of learners eager to get needed skills and knowledge. Previously, the former were often unaware of how to organize the educational process, while the latter did not know where to find an apt specialist, or could not afford to meet them alive. Now, online consulting platforms fully shouldered these responsibilities.


Finally, e-learning became a real find for the purposes of corporate training and development programs. Business is good with counting its money, and online formats allowed it to remove numerous items of expenditure. For example, this relates to organizing off-premise courses with transfers, accommodation, and living expenses, or hiring high-priced coaches for live-action training.

2. Technology-based classification




Whether through video, discussion forums, or streaming audio, all e-learning platforms use similar methods to educate people. There are several types of existing digital teaching & learning platforms in the industry today. Let's go through the main ones:


MOOCs (Massive Online Open Courses)
These platforms are open-access, free web-based courses with unlimited participation that can accommodate hundreds or thousands of students at a time. Coursera, Udacity, and FutureLearn are three key players in this category, each with a vast library of online courses.


Virtual learning environment (VLE)
Educational institutions use a web-based platform to manage the digital aspects of their courses. They demonstrate how to incorporate resources, activities, and interactions into a course structure, as well as how to assess students at different stages. Blackboard, Moodle, and Canvas are currently causing quite a stir in this market.


Video & audio streaming services
Video streaming services are on-demand online video sources for streaming visual media. We've all gone down the rabbit hole of YouTube when researching or learning a topic of interest. Other great examples of this type of service include Curiosity Stream and Nebula.
Audio streaming services such as audiobooks and podcasts may appeal to students who dislike reading and may even encourage them to do so. Also, many students with disabilities, such as dyslexia or a visual impairment, find it difficult to read, so audio content can be incredibly beneficial. Audible is the current king of audiobooks with a huge library of learning resources, and Hardcore History or Philosophize. These are great podcast options aiming to make learning fun.


Virtual instructor-led training (VILT)
Virtual learning environments aim to replicate the traditional classroom or learning experience to make online training more effective and adaptable to learners. Lessons and training in a virtual or simulated environment are made easy with WebEx, GoToMeeting, and Zoom.


Instructor-to-student and student-to-student interactions can be facilitated through discussion boards, allowing learners from all over the world to interact and learn from one another. Kialo, a place for rational debate in a friendly and open environment, and Discourse, an open-source discussion platform, are two examples of existing platforms.


Forums can be used for many purposes, including reviewing material before an assignment or exam, engaging students in course material discussion, and reflecting on what they've read or worked on. The Teacher's Corner has a lively teacher forum where people can share ideas and collaborate.


Educational games and simulation apps
More than just keeping a student occupied and amused, gameplay can add an extra level of engagement, allowing them to work quickly and have fun while learning the material. Brilliant is just such an app that aims to make learning fun by replacing lecture videos with hands-on, interactive lessons.


Digital interactive books (DIB's)
DIBs can provide engaging graphics, animations, simulations, and interaction focused on skills like collaboration, communication, critical reasoning, analytical, and decision making. Kitaboo, Kotobee, Flippingbook are all apps that allow you to take a standard text document and add interactive multimedia.


10 Challenges of Creating e-Learning Platforms
1. Your marketing is targeting the wrong audience

It may happen you are creating an online learning platform tailored for a very specific group of users. But none of them would ever see it simply because your marketing is ill-conceived. Such signs as a low conversion rate, enormously big number of dislikes, negative reviews, and mailing unsubscribing, as well as irrelevant content of feedback, may tell you that most of your visitors are occasional people having nothing to do with your real users. For example, if you create an online course platform for small farmers in the Southern states, begin with making sure most of them have access to the Internet, at the very least.

2. Ineffective learning strategies
Online learning can be a very different beast when compared to traditional learning. One major challenge presented is determining how to design an online course that helps students develop skills and absorb information. Focussing on providing an experience that encourages learners to connect with, use, and recall knowledge can help overcome this.

3. Lack of motivation

It's also often challenging to keep people motivated enough to stay on the platform and continue studying. For example, despite the limitless free information provided by MOOCs, a study conducted by Harvard found that 95 percent of students dropped their online courses before completing them, a rate significantly higher than dropout rates in traditional schools. It seems that the lack of direct interaction is the culprit for this drop-off.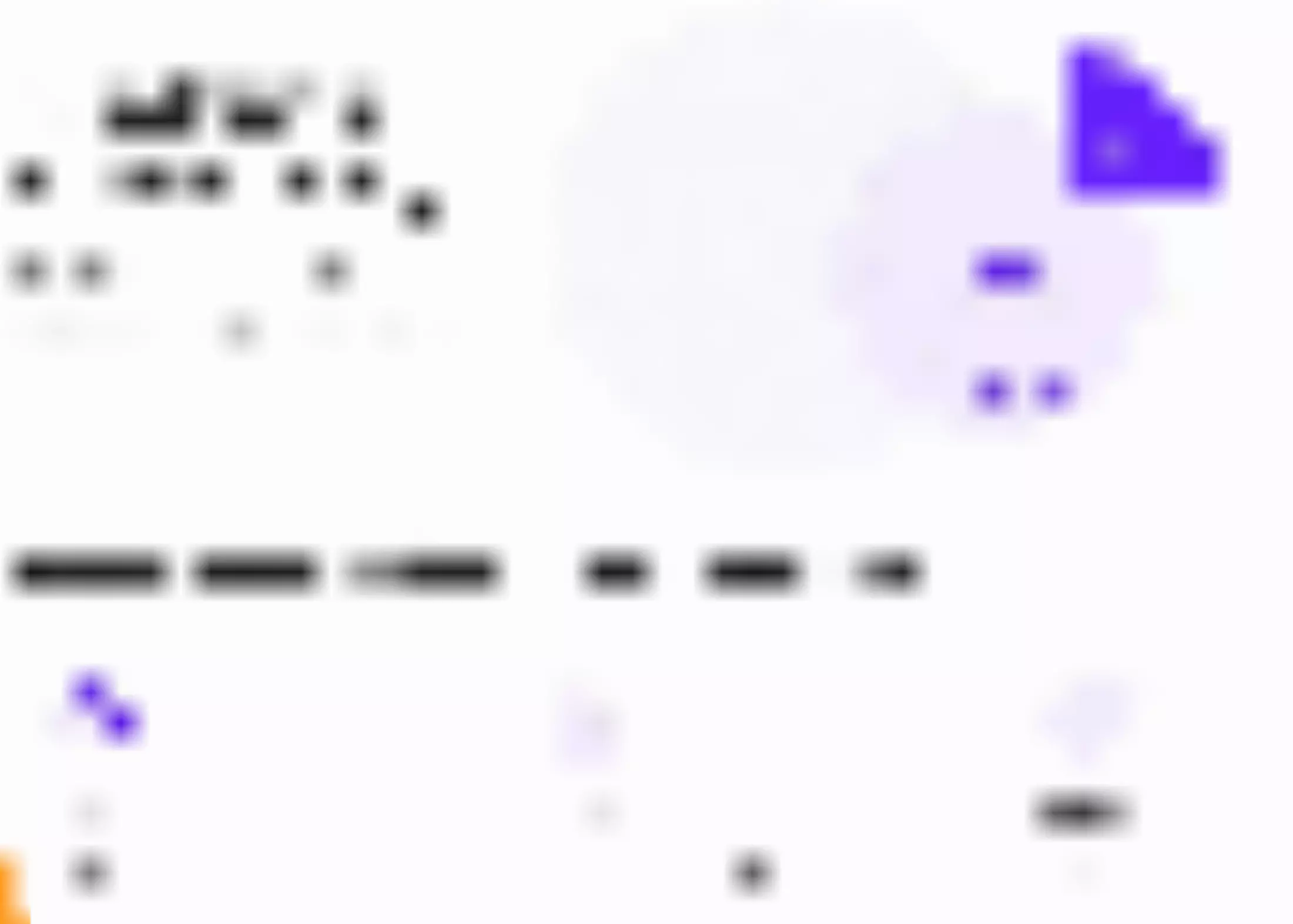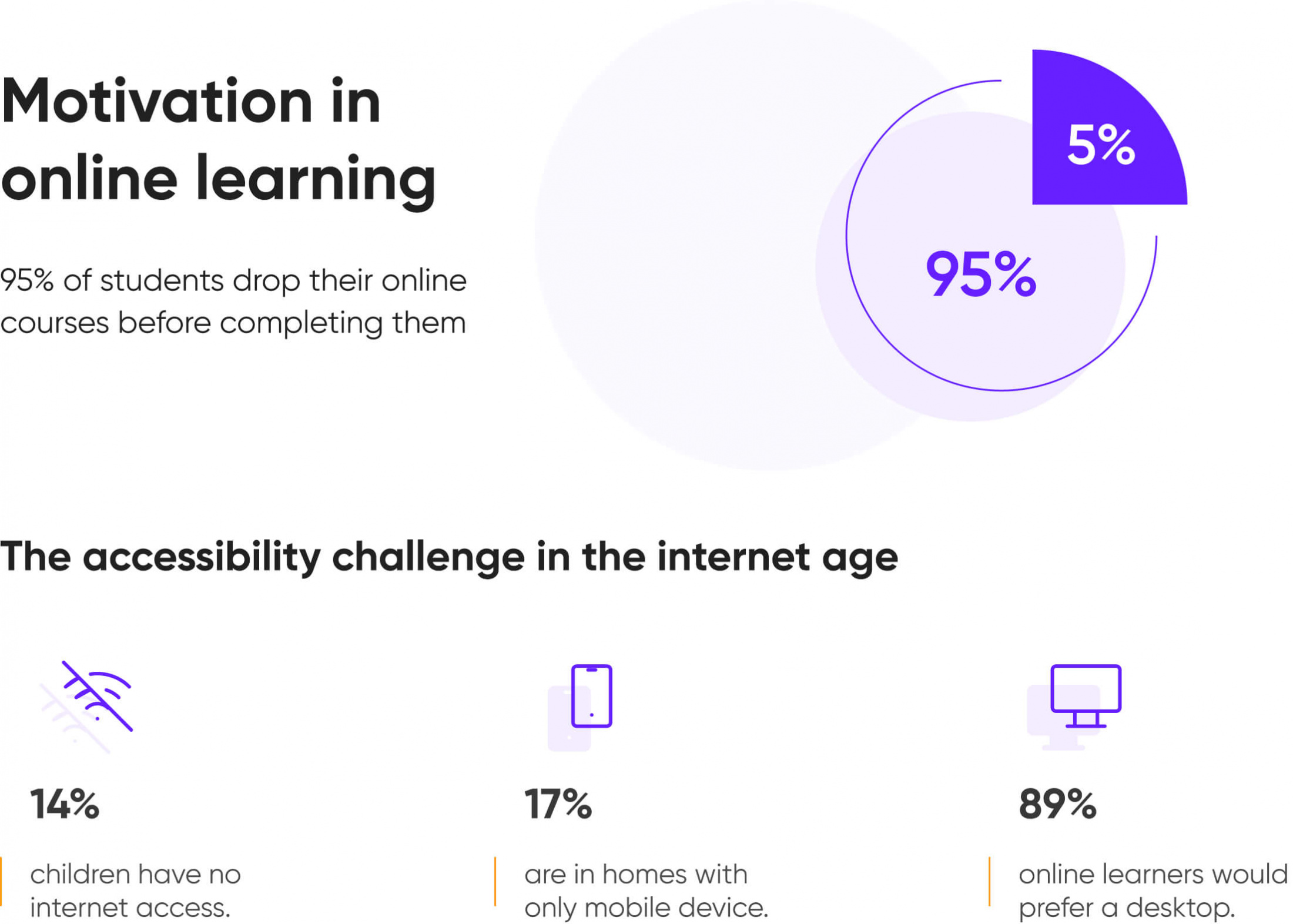 4. Focusing only on content marketing

We know that a successful e-learning platform relies on more than just great content. It requires many tools to keep students engaged. Of course, this includes video, text, and audio content, but also light-hearted fun, public recognition, and social interactions. All of these tools play a crucial part in the students' educational engagement.
5. Typical UX design mistakes

Let's assume there is no need to restate here general UX mistakes and deficiencies that are common for digital product design per se. A poorly designed application will most probably be a failure, whatever it is.
However, some UX flaws may be particularly ruinous exactly for an educational technology product. The following problems are just a few among many:

overformalization, when a system is fully based on standardized curriculum protocols, automated assignment procedures, and rigid multiple-choice testing, while leaving no space for informal explanatory communication, supplementary assistance, and feedback exchange between a teacher and a student;
insufficient customization, when a platform is designed insensitive about individual characteristics and specific needs of different groups of learners;
obscurity about both the purpose and the progress in studying, when the UX design fails to reflect and convey clearly the learning process and outcomes intended by a customer (a coach, a teacher, or an instructor);
poor interactivity,

when instead of using the whole range of IT opportunities such as diverse media channels, gamification, simulation, virtual reality, or AI-based engagement, UX is reduced to boring operations with text and simple graphics only. In fact, such an approach voids the e-learning paradigm from its key merits;

inflexibility, that can relate to diverse aspects such as 1) absence of cross-platform solutions; 2) high dependence on hardware technical requirements and network capacity; 3) incompatibility with hybrid forms of education, or 4) poor adaptation capacity to new changes in content, methodologies, and forms of studying.

6. Technical Issues

Depending on the area of specialization and your target audience, even the most ingenious and cutting-edge e-learning system might not work if it is technically ahead of its time. The hardware and/or network can simply not cope with the platform workload (AI, virtual simulations and other awesome things are pretty resource-demanding). This is especially true taking into account still poor Internet connection in many corporate and educational bodies worldwide. Your product can also face compatibility issues with different browsers or operating systems.

7. E-learning being perceived as less impactful
Businesses have sometimes dismissed online certificates as lacking equivalent value because university and college-based courses have dominated the market for decades.
Also, some people still believe that completing tasks in less time lowers the quality of education, and with less accountability, exam cheating is just about unavoidable. Fortunately, based on our experience working on a recent project, it looks like artificial intelligence (AI) will take care of many of these doubts soon.

8. Accessibility challenges of users
New trends are emerging to shape today's e-learning industry as the demand for more online learning content grows. With so many types of new users, different levels of accessibility must be considered to make the experience user-friendly for everyone.
Recent studies show that the most important factors for an individual to get into online learning are: technology aptitude, teaching/learning environment preferences, and overall opinion about online learning. According to recent data from the National Center for Education Statistics, in the US, 14 percent of children have no Internet access and struggle to complete online homework. And approximately 17 percent of children live in homes without access to desktop or laptop computers.

9. Inexperienced partners and customers

Your partners and users can lack either cognitive capacity or technical erudition, or both, to get accustomed to the technology if it is too steep compared to what they used to deal with. Given the relative youth of the e-learning sphere, also note that most of your partners might have never used EdTech products before.
That is why, even with the most brilliant UX design, your platform can go through very tough times in the beginning. Especially, if you design a training course for aged employees of some very conservative industry, e.g. real estate law or forensic accounting.
Just remember that story in the Silicon Valley series, when a beta-version of ultra-convenient and beneficial compression software totally failed, simply because people were unprepared to such a radical leap from their habitual technical paradigm.

10. Limited budgets for e-learning apps

The lack of funds is a founders' problem as old as time. And still, it can be particularly painful for e-learning enthusiasts. In contrast to a priori commercial FinTech or InsurTech projects, some EdTech startup founders strive to use technology primarily for philanthropic purposes of bringing their knowledge and transferring skills to people. Regrettably, it often happens when you don't think of money in the first place, money is not quick to show up.
At the same time, technological solutions for building a smart e-learning web app with cutting-edge features are costly. Taking into account the average hourly rates of designer and developer specialists, the value of such a product from scratch will make $20 000 - $80 000 (depending on the complexity level).
However, this cost can be substantially reduced with more affordable UX&UI design services of a reputable offshore contractor.