Although the E-learning industry had been growing for some time prior to the pandemic, the world's forced transition to a new remote lifestyle has propelled it forward at breakneck speed. The rapid adoption of cloud-based learning in the industry is creating a lot of opportunities, and today we'll go over some of the most important aspects of building and maintaining a successful EdTech platform.
Let's start by looking at the total scope of potential growth in the coming years. The E-Learning Market was estimated to be worth $250 billion in 2020, and it is expected to reach nearly $500 billion by 2027. If this is correct, we are only currently seeing the tip of the iceberg.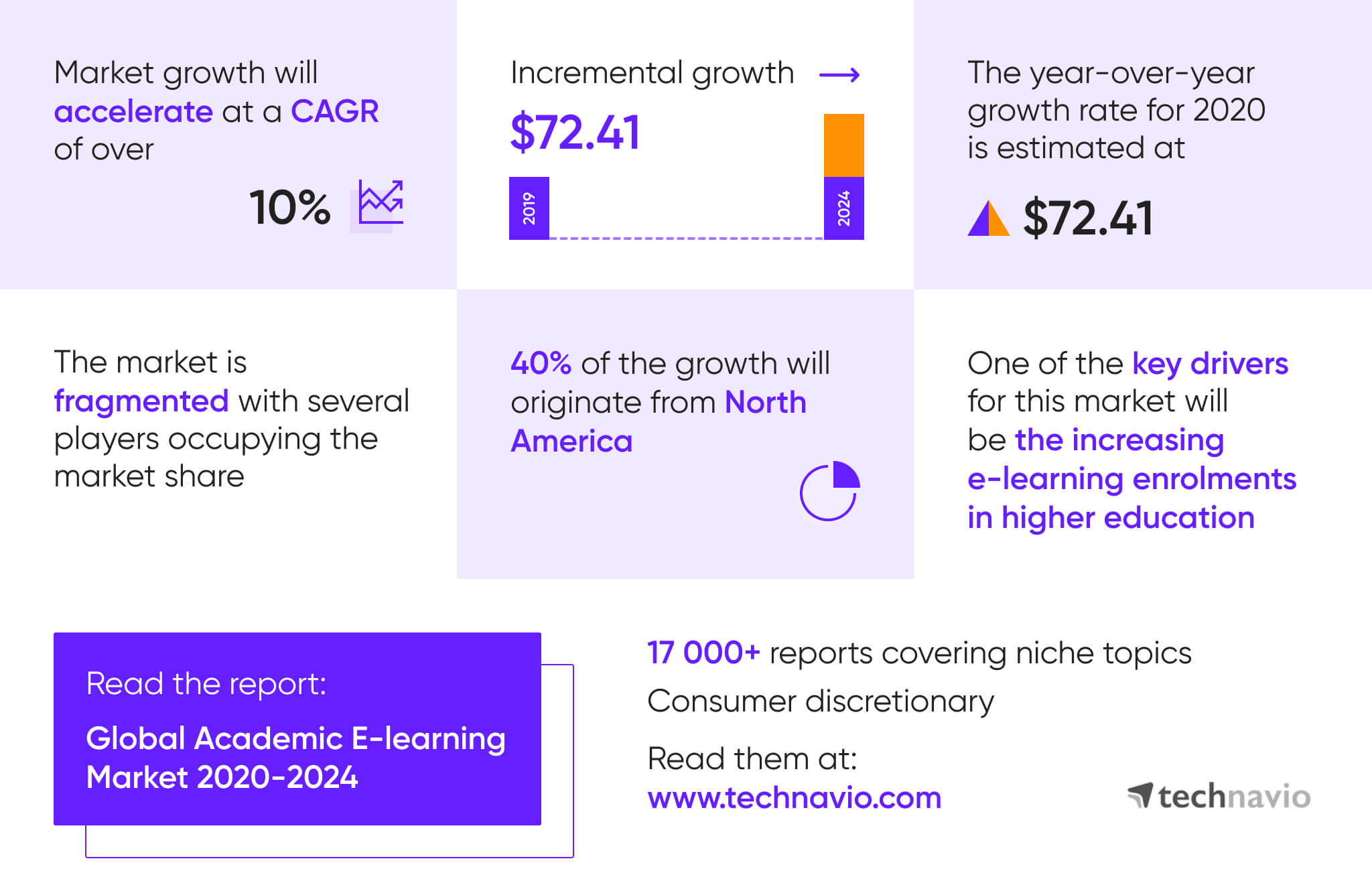 With all of this potential comes a lot of competition and high demand for quality. If one wants to compete in this market, they should at least be able to answer the following questions:
How can you make an e-learning platform that works?

What user flows should you consider when designing an e-learning platform?

What are the most recent trends that you can leverage to get a true competitive advantage?

Why is it so difficult to provide a platform for all generations?

How can you build a platform that stands out from the crowd without squandering all of your resources?

What monetization strategy will lead to the product's success?

In this article, we'll be answering these questions and more.

Types of e-learning platforms





Whether through video, discussion forums, or streaming audio, all e-learning platforms use similar methods to educate people. There are several types of existing digital teaching & learning platforms in the industry today. Let's go through the main ones:


MOOCs (Massive Online Open Courses)
These platforms are open-access, free web-based courses with unlimited participation that can accommodate hundreds or thousands of students at a time. Coursera, Udacity, and FutureLearn are three key players in this category, each with a vast library of courses.


Virtual learning environment (VLE)
Educational institutions use a web-based platform to manage the digital aspects of their courses. They demonstrate how to incorporate resources, activities, and interactions into a course structure, as well as how to assess students at different stages. Blackboard, Moodle, and Canvas are currently causing quite a stir in this market.


Video & audio streaming services
Video streaming services are on-demand online video sources for streaming visual media. We've all gone down the rabbit hole of YouTube when researching or learning a topic of interest. Other great examples of this type of service include Curiosity Stream and Nebula.
Audio streaming services such as audiobooks and podcasts may appeal to students who dislike reading and may even encourage them to do so. Also, many students with disabilities, such as dyslexia or a visual impairment, find it difficult to read, so audio content can be incredibly beneficial. Audible is the current king of audiobooks with a huge library of learning resources, and Hardcore History or Philosophize. These are great podcast options aiming to make learning fun.


Virtual instructor-led training (VILT)
Virtual learning environments aim to replicate the traditional classroom or learning experience to make online training more effective and adaptable to learners. Lessons and training in a virtual or simulated environment are made easy with WebEx, GoToMeeting, and Zoom.


Instructor-to-student and student-to-student interactions can be facilitated through discussion boards, allowing learners from all over the world to interact and learn from one another. Kialo, a place for rational debate in a friendly and open environment, and Discourse, an open-source discussion platform, are two examples of existing platforms.


Forums can be used for many purposes, including reviewing material before an assignment or exam, engaging students in course material discussion, and reflecting on what they've read or worked on. The Teacher's Corner has a lively teacher forum where people can share ideas and collaborate.


Educational games and simulation apps
More than just keeping a student occupied and amused, gameplay can add an extra level of engagement, allowing them to work quickly and have fun while learning the material. Brilliant is just such an app that aims to make learning fun by replacing lecture videos with hands-on, interactive lessons.


Digital interactive books (DIB's)
DIBs can provide engaging graphics, animations, simulations, and interaction focused on skills like collaboration, communication, critical reasoning, analytical, and decision making. Kitaboo, Kotobee, Flippingbook are all apps that allow you to take a standard text document and add interactive multimedia.


5 main challenges in creating e-learning platform
Create an efficient learning process
Online learning can be a very different beast when compared to traditional learning. One major challenge presented is determining how to design an online course that helps students develop skills and absorb information. Focussing on providing an experience that encourages learners to connect with, use, and recall knowledge can help overcome this.

Addressing lack of motivation
It's also often challenging to keep people motivated enough to stay on the platform and continue studying. For example, despite the limitless free information provided by MOOCs, a study conducted by Harvard found that 95 percent of students dropped their online courses before completing them, a rate significantly higher than dropout rates in traditional schools. It seems that the lack of direct interaction is the culprit for this drop-off.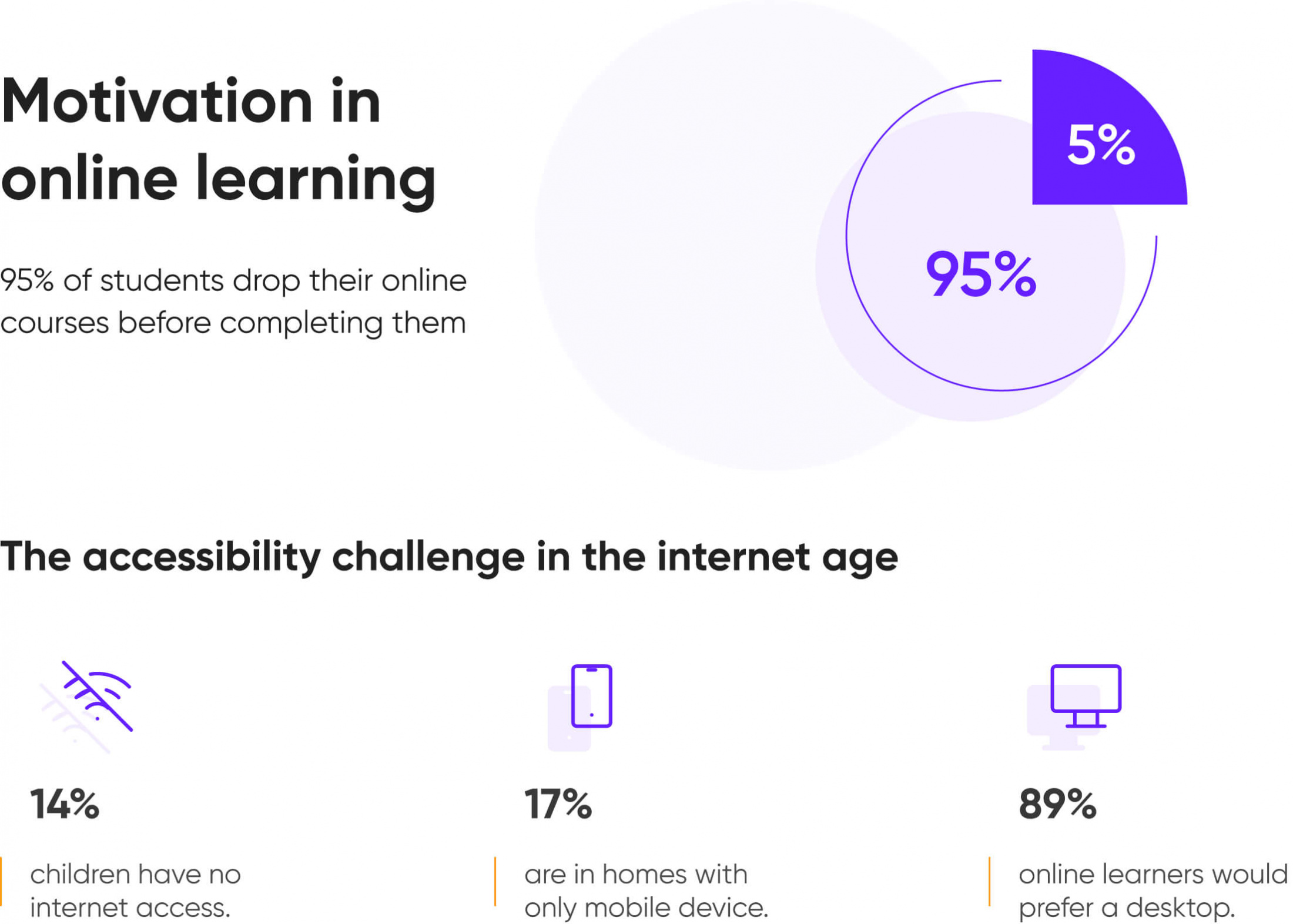 Utilization of many tools and strategies
We know that a successful e-learning platform relies on more than just great content. It requires many tools to keep students engaged. Of course, this includes video, text, and audio content, but also light-hearted fun, public recognition, and social interactions. All of these tools play a crucial part in the students' educational engagement.
E-learning being perceived as less impactful
Businesses have sometimes dismissed online certificates as lacking equivalent value because university and college-based courses have dominated the market for decades.
Also, some people still believe that completing tasks in less time lowers the quality of education, and with less accountability, exam cheating is just about unavoidable. Fortunately, based on our experience working on a recent project, it looks like artificial intelligence (AI) will take care of many of these doubts soon.


Accessibility challenges of users
New trends are emerging to shape today's e-learning industry as the demand for more online learning content grows. With so many types of new users, different levels of accessibility must be considered to make the experience user-friendly for everyone.
Recent studies show that the most important factors for an individual to get into online learning are: technology aptitude, teaching/learning environment preferences, and overall opinion about online learning. According to recent data from the National Center for Education Statistics, in the US, 14 percent of children have no Internet access and struggle to complete online homework. And approximately 17 percent of children live in homes without access to desktop or laptop computers.